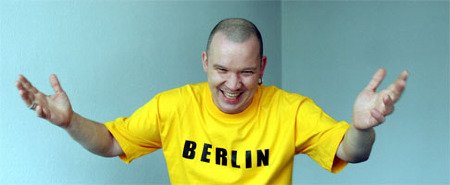 ...OSTeurope ARTistry in BÄRlin -МедВедьГрад...

wiki & I M D B VIDEO- Netflix- "HAWARI,GAWARI ka ty so mnoj, Gitarra...! talk,talk...

Hi,СалютТо et salut, привет & салямиАлейКум! GUTEN tag und Servus на Вас!?..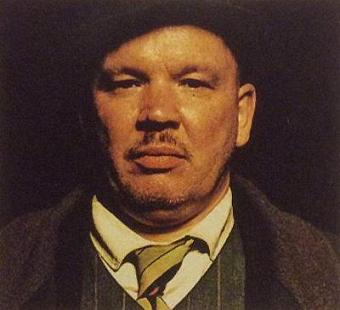 Sehr geehrte Damen und Herren, Kollegen & KollegIN! Колллlllеги...friends...
Lesen Sie bitte nicht weiter, sparen Sie Ihre Zeit und legen Sie meine e-Papiere in den entsprechenden Ordner, vielleicht den, auf dem EAST "OSTeuropa"-"RUSSkij"steht, oder "BELaRUS"-"UKRAINE"-"balKAN"-"ASia"-"PAZIFIK"-"FERNen OSTen"-"INUIT/JAPANER"-"SOVIETskij ,.., ganz wie es Ihren beliebt u. wie es fuer die Archivierung praktisch ist. Wenn Sie !aber ein biSSchen NEUgierig sind, geht´s weiter...Auf dem Foto vor Ihnen ist ein TYPisch (EastStereoTYPen HollyWOODs haben.!POLitischen Hintergrund?Die Filmindustrie bedient immer noch Klischees aus dem Kalten Krieg? oder..) SLAVisches" f a c e mit angehaengter Biographie. Bei der gemeinsamen ARBEIT auf Kino-set können Sie die NICHT formale AuSStrahlung nach "Г-н Stanislawskij & M.TSCHechow-school" im "deutschen ARBEITSstil" haben (auch ohne ost-UkrRussBel-KLISCHEEгероев-стереоТИПных OSTtypen)...Und falls Sie zufaellig jemandem gebrauchen können, der ohne STARKen deutschEN Akzent den ueblicheEN"???,Dræberne,MAFIOso,RAZpizdJAJ,superЗлодей,SPREEgangster,pirate,KreuzBergEr,voleur,apache,flibustier,assi,MEGA,GIGAbandit,Colossus nämlichAntagonisten,Kommunisten,...isten,ChernoSotinetz,Terroristen,DONbaSSovetz,predateli,NZS,Stalinisten,фриган,OTkinutyj,GASTarbeiter,маргинал,lesnyje BRATja,Unterleuten,lisoBljud,Separatisten,bEnderovetz,iz ORGanov,Mafia oder Feind Nr.1 from /BANDERstadt/Lwiw-LEMberg "..oder! ........NONmafioso!...... synchrONISIERT, wird mein BariTON (auch variabel) genau das sein, was die richtige GLAUBwuerdigkeit vermittelt. Das braucht man nicht nur in hollyWOOD!
Falls Sie immer noch neugierig sein sollten, schicke ich Ihnen mein DEMO-Video
In HOFFNung auf eine zukuenftige ZusammenARBEIT, verbleibe ich mit freundlichen GrÜssen...
Madame, Monsieur, cher collegue................Ne lisez pas plus loin, eparguez vous de la peine et rangez mes coordonnes dans le classeur correspondant. Peut etre celui ou est inscrit KreuzBERGER, « ruSSe » РУccКИЙ ou "de l´UKRaine" "украинец" ou « BELaRUssE » comme il vous plaira et comme cela sera le PLUS pratique pour l´archivage. Mais si vous etes un peu curieux, cela continue…
Vous avez devant vous un visage TYPiquement « SLAVE » ainsi que sa biographie. Le TRAVAIL en commun sur les plateaux de cinema, de TELEvision etc. vous permettra d´obtenir avec moi le rayonnement «ruSSe» non fourmel d´apres la «Mr.STANIsLAWSKIJ»Schkola-School …
Dear ladies & gentlemen. I have sent you my PROMOtional videO The PHOTOs on the following link-FOTO
IMDB videOOO...sincerely...


валера WALÉRA

kanischtscheff / PUTILoff, канищев / путилофф




C´est bien la pire peine
De ne savoir pourquoi,
Sans amour et sans haine,
Mon coeur a tant de peine!

Romances sans paroles, 1872
PAUL Verlaine

etc/usw

выборочно Produktionen / Productions (Auswahl / Choice)

viDEO mÉlange ALLEmand DeMo viDEO-16,5 wawawawawawawaWA......2020?

KINOFILM INT. КИНОФИЛЬМЫ CINEMA KINOFILM INT. КИНОФИЛЬМЫ CINEMA KINOFILM INT. КИНОФИЛЬМЫ CINEMAKINOFILM INT. КИНОФИЛЬМЫ CINEMA ★★★★★★★★★★★★★★★★★
KINOFILM INT. КИНОФИЛЬМЫ cineMA KINOFILM INT.КИНОФИЛЬМЫ CINEMA

JAHR TITEL REGIE ROLLE PROD. LAND
ГОД НАЗВ. РЕЖИССЕР РОЛЬ ФИРМА СТРАНА
---------------------------------------------------------------------------------------

★ZUsehen in: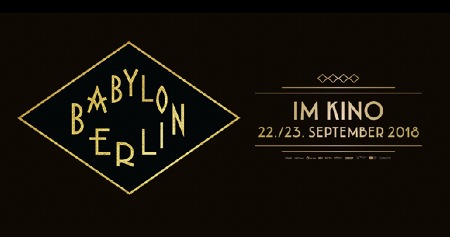 -

kreuZberg-Thomson-RAP":2029 in "Babylon Berlin":1929 X-Filme trailer: HBO (moloko+pif/paf...)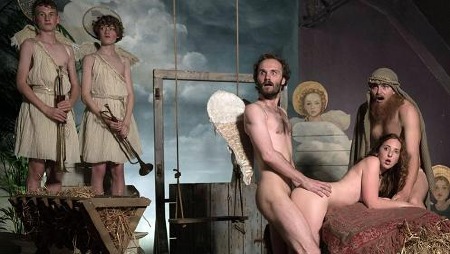 29

ARD Ende 2018 im Ersten! and NetFlix (gawari,gawari...)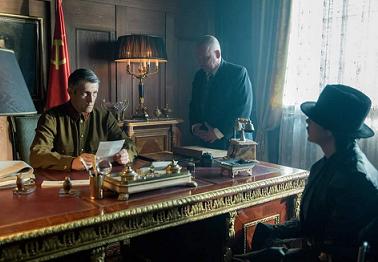 bb Partei

O!!! Liv Lisa Fries...

По Роману Фолькера Кучера «МОКРАЯ РЫБА»

2018 "Babylon Berlin" BB "Вавилон Берлин" ВБ .......miCHAEL....Mischa

dir.Tom Tykwer ( ТомТыквер ) , writers:Hendrik Handloegten HENK (Хендрик Хандлёгтен) , Achim von Borries (Ахим фон Боррис), Volker Kutscher, cinematography: Bernd Fischer, Frank Griebe, Mike Ole Nielsen, Philipp Haberlandt, produced: Stefan Arndt, Michael Polle, Uwe Schott, production: X-Filme Creative Pool, ARD Degeto Film, Beta Film, Sky, mit: Volker Bruch, Liv Lisa Fries, Oleg Tikhomirov, Matthias Brandt, Lars Eidinger, Christian Friedel, Benno Fürmann, Fritzi Haberlandt, Jeanette Hain, Jens Harzer, Hannah Herzsprung, Peter Kurth, Karl Markovics, Misel Maticevic, Udo Samel, Hildegard Schroedter, Ernst Stötzner, Thomas Thieme, Sebastian Urzendowsky…

17-18-19 KINO uswwwww

mit Svenja Jung ... FB auf den Internationalen Filmfestspielen von Cannes... F.cking trailer hier!

16 Fucking Berlin Чёртов Берлин "Траханый Берлин" / ROLLE: PANDA /director: Florian Gottschick, writer: Sonia Rossi (autobiography), screenplay: Sophie Luise Bauer, producer: Rolant Hergert, production: Arenico Productions GmbH, casting: Bo Rosenmüller mit: Svenja Jung, Mateusz Dopieralski, Sandra Maria Fronterré, Robert Nickisch, Constantin Lücke, Eugen Bauder, Paul Boche, Christoph Letkowski…Coming-of-Age Story, Drama, Literature, Love Story "F.cking Berlin"

16 CANNES Film Festival, Palais du Festival Riviera 1, 16 May at 12:00 (Marché) SOLIDMOVIES (Germany)

2016 kino Be proud, be free, be happy - be FUCKING BERLIN! trailer

მეგობარი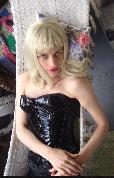 2016 KINO


2016 Der Freund Hardcore-doc.fiction von დიტო ცინცაძე Dimitri (Dito) Tsintsadze /Dito Zinzadse team: Natia Bakhtaze, Eric Sarner, Antonia Kilian, Clara, Marco Kern…D,GEO

role: / L'EMPLOYE DU SUPERMARCHE / SUPERMARKETEMPLOYEE /

...Sehr schnell gedreht, mit kleinem Team, mit vielen Laiendarstellern, im Mittelpunkt eine ganz starke, ganz schwache Frauenfigur: Dito Tsintsadzes ist ein halb improvisiertes Stück Kino, direkt, ungefiltert, rau. Der Film hätte nicht entstehen können ohne Natia Bakhtadze, die hier Nino spielt. Bakhtadze ist eine zarte, fragile Frau, schmal, große Augen, große Nase; stammt aus Georgien, wie ihr Regisseur, und in weiten Teilen erzählt ihre Lebensgeschichte, von Bürgerkriegserfahrung, von Flucht, Ankommen, Fremdheit, Einsamkeit – ein Lebensweg, den Tsintsadze teilweise selbst mitgemacht hat. Ihre Nino hat einen Sohn, dunkelhäutig, der kein Georgisch spricht, dafür Freunde hat, zum Basketballspielen: Er ist ihr fast schon zu deutsch, sagt sie. Die Integration, was immer das sein soll, gelingt ihr nicht..

xXXX in Berlin

.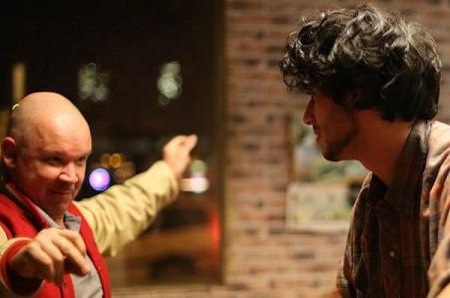 mit Burak Yigit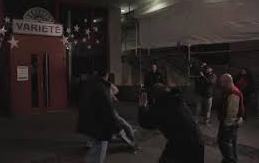 Original Version German, Turkish .."Habib Rhapsody' berührt durch seine warmherzige, lebendige und erfrischende Inszenierung eines herausragenden Schauspielerensembles und erzählt mit viel Witz von Heimat und Integration" Jurybegründung …die lobende Erwähnung der Jury des Förderpreis Neues Deutsches Kino für Habib Rhapsody Premiere "Willkommen bei Habib" 5.6.14 trailer1 trailer2 . . -video

2014 "Habib Rhapsody" Willkommen bei Habib Рапсодия Хабиба ENSEMBLEFILM Drehbuch: Michael Baumann Sabine Westermaier Regie: Michael Baumann Produktion: Indi Film ,D Добро пожаловать к Хабибу!

DREHarbeiten oder "STUTTGARTskaya Mallorca" . SiNEMA 12. Deutsch-Türkischen Filmtagen 27.11.-03.12.14 im DELPHI Arthaus Kino in Stuttgart dvd ab 12.12.14, Shanghai International Film Festival, Neisse Filmfestival, Internationales Filmfestival Mannheim-Heidelberg, Festival des deutschen Films...

24.01.14 um 22:30,CineStar 325.01 um 14:30,CineStar 1

beim Max-Ophüls-Preis ! Nach Hof und Biberach, wird "Habib Rhapsody" jetzt in Saarbrücken beim Max-Ophüls-Preis gezeigt werden.Die Vorführungen sind am:

mit Vedat Erincin,Burak Yigit,Adrian Can,Kida Khodr Ramadan,Aykut Kayacik,Thorsten Merten,Luise Heyer,Dela Gakpo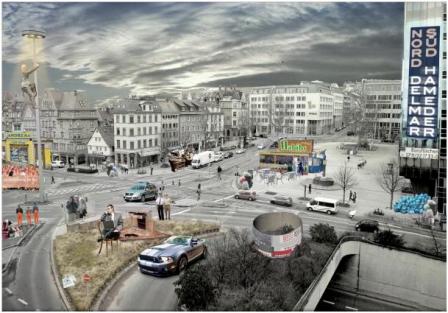 swr 47. INTERNATIONALE HOFER FILMTAGE Premiere! 24.10 um 14:30, Scala 26.10 um 22:45, Regina 27.10 um 11:30, Regina In Biberach: 01.11., 19:45 Uhr, Universum,02.11., 22:35 Uhr, Universum

★Rolle: BRANKO БРАНКО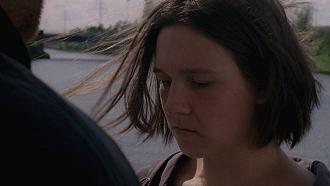 20-9-14 in der Volksbuhne Berlin im Programm zu 60 Jahre HFF und Rebellion, cinema Filmakademie Wien,

2014 "Sibella" Сибелла Buch & Regie: Bernadette Kolonko /★Rolle: SAVVA САВВА/ Kurzfilm HFF Konrad Wolf short fiction

INVASION in German Cinema - LOLA@Berlinale, dvd ab 6.9.13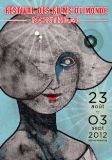 Special Grand Prix of the jury ex aequo:"Invasion" ist ein fein gespieltes Psychodrama mit einer großartigen Besetzung. Allerdings sorgen die eingestreuten Thrilleranleihen und der schwarze Humor eher für Verwirrung als für Bereicherung. Dennoch ist das Drama sehr gelungen und die Figurenaufstellung sorgt für einigen Wirbel. Am Ende bestätigt sich wieder das alte Sprichwort, dass Fisch und Besuch nach drei Tagen zu stinken anfangen.
BERLINALE 63 Internationale Filmfestspiele Berlin 07.-17.02.13 German Cinema - LOLA@Berlinale Sa 09.02. 15:30 CinemaxX 1 (E)

Tbilisi START 28.02.13 germany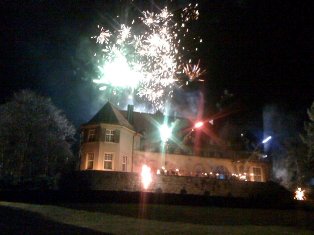 in official competition at LA COMPÉTITION MONDIALE…Dans INVASION de Dito Tsintsadze (Allemagne / Autriche) un homme, devenu veuf récemment, est abordé par une femme qui se dit amie de sa femme défunte et bientôt, par tous les membres de la familles qui peu à peu envahissent sa vie, et ce qui lui semblait une agréable diversion va bientôt se transformer en menace… Joseph is mourning the death of his beloved wife. Some unexpected visitors introduce themselves as relatives of his deceased wife, a woman named Nina and her son Simon. Before long, Nina asks Joseph if they could live at his place. As time passes, Nina seems to be showing up at Joseph's with increasing frequency, and soon her boyfriend and Milena's son Marco have taken up residence in his house. These new sub-tenants become increasingly aggressive…THE WORLD FILM FESTIVAL in MONREAL, LE FESTIVAL DES FILMS DU MONDE, Montréal; Special Grand Prix of the jury ex aequo; Санкт-Петербургский Международный Кинофестиваль Saint-Petersburg International Film Festival конкурсная программа the international competition,Young German Cinema Award, München Film Festival...

2012 "Invasion" "Вторжение" Dito Tsintsadze Дито Цинцадзе ★Rolle:Christian Fleischhauer Христиан Фляйшхауэр Producer:Thanassis Karathanos, Karl Baumgartner, Ebba Sinzinger, Vincent Lucassen Pallas Film GmbH,Twenty Twenty Vision Filmproduktion GmbH,WILDart Film ARD DEGETO and ORF D,A ; trailer Neue Visionen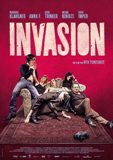 Die Vorauswahl zum DEUTSCHEN FILMPREIS 2013 ...Die "home invasion" gehört zu den fiesesten Subgenres des Thrillers: die feindliche Übernahme des intimsten Rückzugsorts des bürgerlichen Individuums scheint so effektiv an Urängsten zu rühren wie die Beschwörung des Monsters in der Dunkelheit oder die Wiederkehr der Toten. Die Filmemacher, die sich diesem Thema widmen, bieten ihren geschundenen Protagonisten selten einen Ausweg an, von Michael Hanekes "Funny Games" bis zu "The Strangers" läuft es stets zielstrebig auf die totale Katastrophe zu. Natürlich hatte Dito Tsintsadze ("Lost Killers", "Schussangst") solche Vorbilder im Kopf, als er seine neueste Arbeit plakativ "Invasion" taufte. Dabei gelingt ihm insgesamt ein recht geschicktes Spiel mit Erwartungen und Konventionen, er entwickelt mit großer Ambivalenz, Geduld und einer leichten Prise Humor eine bedrohliche Atmosphäre. Einzig im Finale wird der Regisseur das Opfer seines eigenwilligen Handlungsaufbaus... Tim Slagman

...Wer die psychologisch ausgefeilten Klassiker von Polanski, Hitchcock und Fellini mag, ist mit diesem kleinen Leinwandereignis bestens bedient...filmKritik filmecho filmwoche A.Wirwalski presse presse presse presse presse presse presse presse

mit Burghart Klaußner, Heike Trinker, David Imper, Merab Ninidze, Özlem Günay, Anna F...

Marc Rothemund in action!..а потом ещё Федя доЗВУЧИЛ "своЁ" же в кройцБерге...

2012 "Man tut was man kann" (nach dem Roman von Hans Rath) Marc Rothemund Марк Ротемунд ★Rolle:Fjodor Фёдор

"Fjodor" in trailer !..в смысле,в своей будке...auch in trailer GQ:"Endlich mal eine deutsche Komödie, die richtig lustig ist" video


NFP neue film produktion Warner Bros. Entertainment Inc.Deutschland D; mit Wotan Wilke Möhring, Jasmin Gerat, Jan-Josef Liefers, Fahri Yardim, Oliver Korittke, Friederike Kempter, Karoline Schuch, Hedi Kriegeskotte, Noemi Besedes, Miranda Leonhardt usw.

...and trailer´s line...

MAN TUT WAS MAN KANN Что творят немецкие мужчины
(... каждый делает, что может ...) Men Do What They Can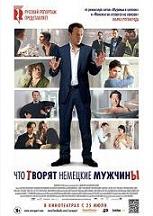 pro Muzykov...nemetzkich...

...Basierend auf dem gleichnamigen Bestseller von Hans Rath erzählt Marc Rothemunds (Das merkwürdige Verhalten geschlechtsreifer Großstädter zur Paarungszeit, Groupies bleiben nicht zum Frühstück, Sophie Scholl - Die letzten Tage) romantische Komödie von den Irrungen und Wirrungen der Liebe und Triebe, von menschlichen und männlichen Eigenarten - und sie stellt die klassischen Fragen des Lebens, die MAN so schwer beantworten kann: Wo hört eine Affäre auf und wo fängt eine Beziehung an? Was kann MAN tun, um die große Liebe zu erobern - und was, damit sie nicht gleich wieder wegläuft? Und warum sind Herzensangelegenheiten eigentlich immer so verdammt kompliziert…?
Die Hauptrolle Paul spielt Wotan Wilke Möhring (Männerherzen, Soul Kitchen), die große Liebe seines Lebens Jasmin Gerat (Kokowääh), und seine mehr oder weniger hilfreichen Freunde sind Jan Josef Liefers(Der Baader Meinhof Komplex, Bis zum Ellenbogen, Knockin' on Heaven's Door, Rossini), Fahri Yardim (Almanya, Chiko) und Oliver Korittke (Sommer in Orange, Bang Boom Bang, Das merkwürdige Verhalten geschlechtsreifer Großstädter zur Paarungszeit).Produziert wird MAN TUT WAS MAN KANN von NFP*, Alexander Thies, in Co-Produktion mit Warner Bros. Film Productions Germany, gefördert vom medienboard Berlin-Brandenburg und von MDM.Der Roman "Man tut was man kann" von Hans Rath ist erschienen als rororo Taschenbuch.

Жанр: комедия .

Пауль знает толк в женщинах и всегда даст правильный совет, он классный парень. Но вот самому Паулю не повезло: понравившаяся ему женщина оказалась не свободна. Неужели лучшие друзья, включая ротвейлера, не смогут ему помочь? Если немецкие мужчины захотят, они такое творят!.. bild:"Charmante Komödie" "ФЕСТИВАЛЬ ФЕСТИВАЛЕЙ" 2013 St.Petersburg

2011 "90 Minuten - Das Berlin Projekt" "The Berlin Project" (Pariser Platz - Berlin) working title "90 Минут - Проект Берлин" Ivo Trajkov & Ivan Marinovic

...Ein Experiment wagen die Macher von "The Berlin Project" (AT) und haben eine interessante Besetzung dafür gewonnen: Sie realisieren einen Thriller in Echtzeit. In den eineinhalb Stunden, die die Premiere seines neuen Films dauert, versucht der Protagonist, ein junger Schauspieler, seinen ehemaligen Mentor, der ihm seine Freundin wegnahm, zur Rede zu stellen, und jagt ihn quer durch Berlin... и ночь работы..в КУЛЬТовом киноТЕАТРЕ

★Rolle:STRANGER Странный L.A.R.A. Enterprises mit Udo Kier-Guru, Richard Sammel-Alexander, Werner Daehn-Ralf, Blerim Destani-Sebastian, Nicolette Krebitz-Hannah etc.

90

- KinoStart in Moviemento KreuzBerg 22.8.13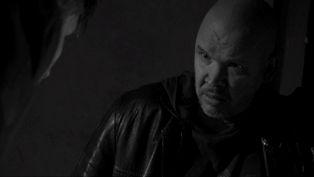 Dr. Ketel – Der Schatten von Neukölln beginnt so metallisch, wie ein Mund voller Blut schmeckt... DerFreitag Kultur/ "pushing the boundaries of storystelling" german independance award

2011 "Dr.Ketel" AT "Доктор Кетель", Anna & Linus de Paoli, German Film and Television Academy GmbH Deutsche Film- und Fernsehakademie Berlin (DFFB) , D I ("The Boy Who Wouldn't Kill" trailer), mit Amanda Plummer-Louise,Ketel Weber-Dr.Ketel,Burak Yigit-Ercan, Pit Bukowski-Pit,Lou Castel-Wissmann,Franziska Rummel-Karo, etc

video ...фильм оставляет после себя приятное черно-белое послевкусие и риторический вопрос — если прижмет, где искать доктора Кетеля? Всё идет к тому, что скоро без таких Робин Гудов нам не прожить...

★Rolle: punk "OTTO" Роль: панк "ОТТО" "Dr.Ketel"-Gewinner des "German Independence Award – Bester Deutscher Film" Internationale Filmfest Oldenburg SHANGHAI International Film Festival Panorama

DR. KETEL mit dem Interfilmpreis ausgezeichnet

ACHTUNG BERLIN FILM FESTIVAL // NEW BERLIN FILM AWARDS- Preis des Verbands der Deutschen Filmkritik (VdFK) in der Kategorie Bester Spielfilm: DR. KETEL von Linus des Paoli (Kamera: Nikos Welter, Producer: Anna de Paoli) Moscow International Film Festival FILM CLUB FEDERATION PRIZES МОСКОВСКИЙ МЕЖДУНАРОДНЫЙ КИНОФЕСТИВАЛЬ perspectives competition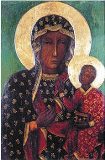 ...Das auf Ebenholz gemalte und für zahlreiche Wunder berühmte gotische Gnadenbild der Muttergottes von Tschenstochau befindet sich im Barockaltar und ist das Ziel von Wallfahrten aus aller Welt. Die Votivgaben an den Wänden erinnern an die hier ausgesprochenen Bitten und Danksagungen...образ Ченстоховской Божьей Матери – цель паломников со всего мира. Высказанные здесь просьбы и благодарность увековечены на стенах обетами прихожан. Max-Ophüls Preis Film Festival 2011 in WETTBEWERB LANGFILM...Ein Familienfilm mit Ernst, viel Witz und einer starken Besetzung... Keine einfache Multi-Kulti-Komödie.Jakob Ziemnickis Film ist vor allem eines nicht: Eine weitere Multi-Kulti-Komödie nach Schema F, bei der lediglich Stereotype bedient werden. "Polnische Ostern" idealisiert nicht: Kriminalität kommt ebenso zur Sprache, wie menschenferne Bürokratie, die Zuständigkeiten für ein Kind beliebig hin- und her zu schieben scheint. Die bekannten Klischees über das deutsch-polnische Verhältnis werden zwar ausgekostet, aber die witzigen Momente des Films wirken dabei keineswegs einfallslos...Carsten Pilger

2011 "Polnische Ostern" "Польская Пасха", Jakob Ziemnicki, ★Rolle: EDIK Эдик, Polyphon & zdf, D PL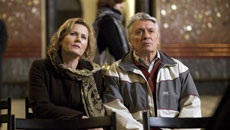 3sat, 17.03.13, 17:00 Uhr - Wiederholung
ZDF-Kultur, 05.04.13, 20:15 Uhr / ZDF-Kultur, 06.04.13, 00:45 Uhr

mit Henry Hübchen, Paraschiva Dragus, Adrian Topol, Grażyna Szapołowska, Barbara Wysocka

- Max-Ophüls Preis Film Festival

-

...первый жанровый немецкий "вампирский" фильм спустя столько лет..."ВКУС НОЧИ"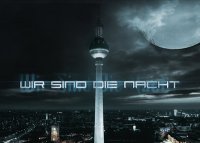 ...Wir sind die Nacht: Teaser zur deutschen "Twilight"-Version
Filmstarts – Der "Twilight"-Boom ist längst kein amerikanischer mehr, sondern hat auch mit voller Breitseite Deutschland erreicht..."We Are The Night" heißt neues Kinofilmprojekt, in dem es um die drei Berliner Vampire Louisa, Nora und Charlotte geht. Louisa beißt Lena in einer Bar und macht sie zum Vampir. Lenas Freund Tom und die Polizei suchen das gefährliche Trio, doch nachdem Lena Tom in ihr Geheimnis einweiht, merkt dieser, wie stark seine Liebe ist. Louisa beobachtet die Entwicklung voller Eifersucht. Gansel und Jan Berger ("Finnischer Tango") sind die Drehbuchautoren des Projekts, das bei der Münchner Rat Pack Filmproduktion entsteht...история трёх берлинских вампиров Луизы, Норы и Шарлотты...

seite trailer Vampirthriller ...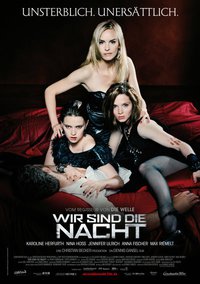 2010 "Wir sind die Nacht" We Are The Night AT "Вкус Ночи" Dennis Gansel ("Die Welle") ★Rolle:WASJA Zuhälter Вася Rat Pack Filmproduktion GmbH Constantin Film D, mit Karoline Herfurth, Nina Hoss, Jennifer Ulrich, Anna Fischer, Max Riemelt, Arved Birnbaum...Vampirthriller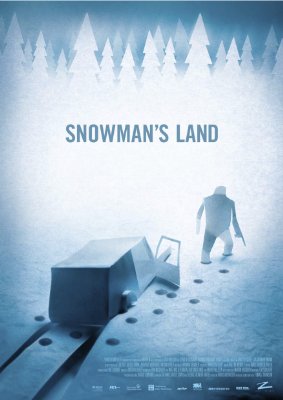 trailer ARTE -premiere EinsFestival ARD ...

2010 "Snowman´s Land" AT Freed Pigs Снежная Страна Tomasz Thomson Том Томсон ★Rolle: KAZIK Казик noirfilm. filmproduktion gmbh & co. kg нуарфилм zorro film D, mit Jürgen Rißmann, Thomas Wodianka, Reiner Schöne, Eva Katrin Hermann

video /Deadpan take on befuddled urban hitmen assigned to a far-flung winter wonderland/ A Teutonic mix of Tarantino and Jarmusch, "Snowman's Land" provides considerable diversion with its deadpan take on befuddled urban hitmen assigned to a far-flung winter wonderland. Impressively handled sophomore feature by writer-helmer Thomasz Thompson isn't quite a slam dunk, but should beguile fans of twisty, offbeat genre fare. Launching theatrically in Germany at month's end, it stands a fair chance of attracting offshore distribs…A major malfunction on his last job gets grizzled, grumpy Walter (Jurgen Rissmann) temporarily exiled to a colleague's castoff gig high in the mountains. There he's joined by manic younger hitman Mickey (Thomas Wodianka, a hoot) and given sullen welcome by Sybille (Eva-Katrin Hermann), sexy mate of their employer Berger (Reiner Schone). Before Berger turns up, however, a wee accident occurs that the two visitors desperately hide from their suspicious host. Armed local yokels and abrupt power-dynamic reversals (also involving Waléra Kanischtscheff as Berger's Russian strongarm) gradually winnow the already slim character roster. Last reel could pack more punch, as several figures simply exit forestward to offscreen fates. But droll humor and razor-sharp packaging (highlighted by Ralf M. Mendle's widescreen lensing) keep pic enjoyable throughout. Snowman's Land, "variety"

Festivals: MAX-OPHÜLS,EDINBURGH,MONTREAL,ZUERICH,MOSKAU,ARIZONA,ATHEN,TUCSON

BRASIL 2012 Fantaspoa - VIII Festival Internacional de Cinema Fantástico de Porto Alegre

21.06.12, um 22:45 Uhr auf der ARD im Rahmen desDebüt im Ersten making of

...Snowman's Land ist knarzig und derb, grandios besetzt und in wunderbare, klare Bilder verpackt. Und gnadenlos unterhaltsam. Der Schnitt

...гардеробчиk..snowMANinNOman´sLAND-VIdeo ★★★


...Zudem gibt der Film einigen tollen Schauspielern; die sonst in Nebenrollen oder TV-Müll verheizt werden, die Chance mimisch so richtig die Sau rauszulassen... (urd MOVIESTAR)

…Ein skurriler Thriller, der den Zuschauer mit witzigen Dialogen, tollen Darstellern und absurden Situationen immer wieder überrascht und glänzend unterhält. (Karin Reinhardt, Zürich)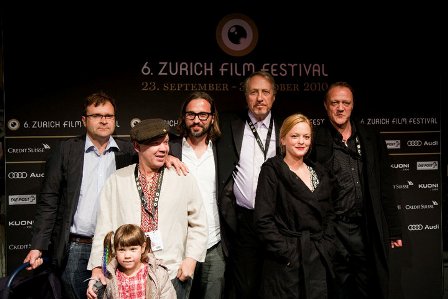 ...A Teutonic mix of Tarantino and Jarmusch. / Variety

..Bedeutende Künstler, lokale Prominenz und internationale Stars: Oliver Stone auch sein Produzent Edward Pressman und der Darsteller und Jurypräsident Frank Langella, Milos Forman, Courtney Love, Bob Geldof, Danny DeVito…

trailer


"ПРИТЯЖЕНИЕ" в Москве "Schwerkraft" in Moscow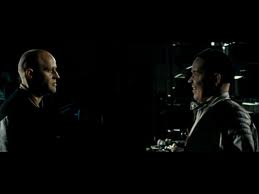 mit Jürgen Vogel

OsCaRNiKaUsW

2010 Schwerkraft Gravity притяжение Maximilian Erlenwein Максимильян Эрленвайн ★Rolle:JUNGE RUSSE SASHA Русский парень ..mit booldog.. Frisbeefilms Фрисбифилмс DFFB ZDF ARTE D mit Jürgen Vogel «Die Welle», Fabian Hinrichs «Sophie Scholl» casting by Silke Koch Susann Reitz


Nominierung-Deutscher Filmpreis 2010 Beste darstellerische Leistung – männliche Hauptrolle Fabian Hinrichs..MAX OPHÜLS PREIS Mit insgesamt vier Trophäen wurde der Film SCHWERKRAFT von Maximilian Erlenwein ausgezeichnet!!! победитель 2010 фестиваля молодого немецкоязычного кино «Макс Офюльс Прайс» "Max Ophüls Preis" Саарбрюккен, Саар. Фестиваль является важной платформой для юных талантов из Германии, Австрии и Швейцарии"..Schwerkraft ist einer der besten, wenn nicht der beste deutsche Film seit Das Leben der Anderen." J.Reischl

max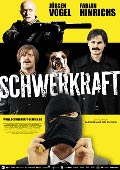 start 25.3.10, ZDF 2014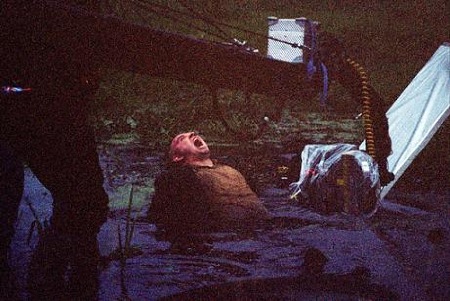 ooo...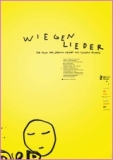 2009 «Колыбельная» (Wiegenlieder), Тамара Трампе (Tamara Trampe), Йоханн Файндт (Johann Feindt), Германия D, Doc. ★Rolle:Waléra musician self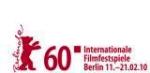 2007 Alkagolik Steffen Alberding ★Rolle:MAREK KOSCHMAREK Марек Кошмарек Ludwigsburg Filmakademie Baden-Württemberg D mit Hendrik Arnst video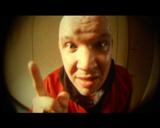 Festival International du Court Métrage à Clermont-Ferrand Compétition Internationale Международный Фестиваль Короткометражного Кино в Клермон-Ферран Франция France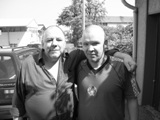 mit Hendrik Arnst

2006 Neu hier. Herr und Knecht Господин и слуга Gaetan Varone ★Rolle:IVAN Иван Zürich CH mit Kurt Guggenheim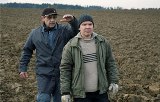 mit René Peier video

.

mit Xaver Hutter

2006 beyond the balance Herzentoeter вне баланса Bernd Heiber ★Rolle:GORAN Горан Berlin Ziegler Film D video

"Pionery SpreeWaldA, bud´te gotovy?!"- "Vsegda..." (producer Tanja Ziegler)

FilmFestival Cottbus – Festival of East European Cinema– Festival des osteuropäischen Films Abschlussfilm:"..Die slawische Minderheit spielt auch in der aktuellen Produktion HERZENTÖTER eine wesentliche Rolle, die zum Abschluß des Festivals ihre Deutschlandpremiere erleben wird.." Closing Film:"..The Slavic minority likewise plays an important role in the new production OUT OF BALANCE, which will receive its German premiere at the close of the festival.."


- SpreeWald

с Геннадием Венгеровым

2006 Goldene Zeiten Золотые Времена Peter Thorwarth ★Rolle:ROMAN waffenhaendler Роман Westside Filmroduction & Senator Filmproduktion D от режиссёра Петера Торварта снявшего культовую чёрную криминальную комедию "Верняк" - Bang Boom Bang / Ein Todsicheres Ding

2004 Autobahn Автобан Bartosz Werner ★Rolle:SERGEJ Сергей D от режиссёра Бартош Вернер, снявшего "Preußisch Gangstar"


Vsevolod Tsurilo, Всеволод Цурило,Walera, Frederick Lau Фредерик Лау

2002 Der Brief des Kosmonauten Письмо Космонавта The cosmonaut´s letter Vladimir Torbica ★Rolle:JURIJ Юрий Clasart Film + TV Produktions GmbH Concorde-Film Bavaria Film D,PL Trailer .

jung F.LAU- KosmoNaut

ZÜRICH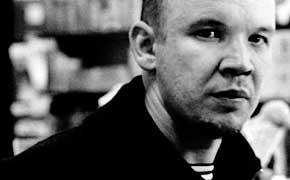 - artFilm


2001 Einspruch II objection II protestation II протест 2 Rolando Colla ★Rolle:JAKOV Яков Producer:Elena Pedrazzoli Peacock Film CH,I от режиссёра Роландо Колла, снявшего Summer Games (Giochi d'estate) video, "Le monde à l'envers" при участии Laurence Côte, Denis Lavant, Roschdy Zem, Yann Collette, Sara Capretti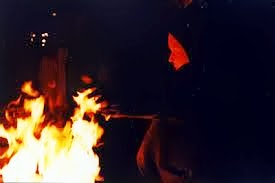 Feuer!!!

NOMINATION for the SWISS FILM PRIZE 2002 swissfilms
Regensburger Kurzfilmwoche (Deutschland),2001: Special mention der Jugendjury Int. Kurzfilmfestival Berlin (Deutschland), 2001,int.Wettbewerb:Honourable mention der Jury

trailer ARTE Festivals

2000 Swetlana Светлана Tamara Staudt ★Rolle:ROMAN Роман, Cinematography by Judith Kaufmann, producer Gerd Haag, Tag Traum filmproduction Köln D (от режиссёра Тамара Стаудт, снявшей "Nur ein Sommer")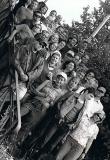 Swetlana-team Duisburg

1998 Buenos tardes amigos Добрый вечер, друг Hendrik Handloegten Хендрик ★Rolle:KARPOW Карпов D от режиссёра Хендрик Хандлектен, снявшего "Liegen lernen"

Preise: Goldenes Einhorn der Alpinale, Preis des Landesverbandes Filmkommunikation "Findling"

mit Remigius Sabulis (фильм Богач,бедняк) Lithuanian Film Studio Kinostudija

1996 Die kaukasische Nacht Кавказская Ночь The Caucasian Night Gordian Maugg ★Rolle:LEONID Леонид DaZu filmproduction Frankfurt Gordian Maugg Filmproduction GmbH D,LT,BY mit Winfried Glatzeder ...от режиссёра Гордиан Маугг, снявшего "Der olympische Sommer"


trailer Molodist Kyiv International Film Festival. Международный кинофестиваль «Молодость», МОЛОДIСТЬ Київський мiжнародний кiнофестиваль
Кавказская ночь dvd VIDEO Winfried Glatzeder & Verena Plangger Interview

1995 Eine Französische Frau La femme francaise Французская женщина Regis Wargnier Alain Le Henry ★Rolle:SOLDAT RUSSE Русский солдат D.A. Films F,D;GB avec Emmanuelle Béart & Daniel Auteuil...от режиссёра Режи Варнье, снявшего "Est - Ouest" при участии:Oleg Menshikov, Sandrine Bonnaire, Catherine Deneuve, Sergei Bodrov Jr., Bogdan Stupka...


lysyj

Pushkin...

in Soviet Union FILM UdSSR / now! EAST EUROPE------еще в СССР и в ПОСТсоветском.пространстве ★★★★★★★★★★★★★★★★

★ZUsehen in:


2018 "Hey, Pa!"-project / Written and directed by Leonid Rybakov MD/ NL/ RU/ D


1989 "Blagorodnyy razboynik Vladimir Dubrovskiy" Благородный разбойник Владимир Дубровский реж: Вячеслав Никифоров / КРЕСТЬЯНИН PEASANT /СССР UdSSR

Dir.: Vyacheslav Nikiforov Writers: Alexander Pushkin (novel) and Yevgeni Grigoryev, cast:Mikhail Yefremov,Marina Zudina,Vladimir Samojlov ,Kirill Lavrov,Anatoli Romashin,Viktor Pavlov,Vladimir Konkin,Gennadi Frolov,Mikhail Matveyev,Andrei Smolyakov,Mikhail Golubovich,Vladimir Shakalo,Valentina Ananyina...

1980 Kapitan Sovri-Golova Nikolaj Luksanow vo PIONEER SUTULOV BY

FILM SEHEN 1 2 музыка Эдуарда Артемьева; Лайма Вайкуле Laima Vaikule & Arnis Līcītis

1980 The Rico brothers Братья Рико Genadij Iwanow / GANGSTER GINO RICO Jr. Гангстер Джино Рико/ BY,RUS,USSR


Режиссер: Геннадий Иванов Сценарист: Владич Неделин Оператор: Юрий Елхов Композитор: Эдуард Артемьев Художник: Алим Матвейчук Актеры: Геннадий Бортников, Арнис Лицитис, Сергей Мартынов, Людмила Чурсина, Николай Пеньков (II), Витаутас Томкус, Карлис Себрис, Анна Твеленёва, Антанас Барчас, Альгирдас Паулавичюс, Афанасий Тришкин,Янис Мелдерис, Эдуард Павулс, Улдис Пуцитис, Гражина Байкштите,Елена Ивочкина, Улдис Лиелдидж, Виктор Плют, Михаил Жигалов, Паул Буткевич, Аудрис Мечисловас Хадаравичюс, Ромуалдс Анцанс, Гунта Виркава, Владимир Новиков, Гедиминас Карка, Людмила Солоденко…больше, чем просто ремейк известной американской истории о крестном отце. Разумеется, сюжетная канва «Крестного отца» и «Братьев Рико» схожа. Действие картины начинается в 1932 году во время разгула организованной преступности, вызванного сухим законом. В одном из районов Нью-Йорка погибает Чезаре Рико, глава семьи, муж и отец троих сыновей. Его случайная смерть навсегда связала судьбу вдовы Джeлии Рико и ее сыновей с главарями мафии... Bratya Riko (Gennadiy Ivanov)


1979 Denis Korabljovas marvellous adventures Удивительные приключения Дениса Кораблева video

Igor Dobroljubow /LUEGNER LIAR ОБМАНЩИК / BY, USSR FILM SEHEN 1 2

1978 Rjadom s kommisarom Alexander Tchekmenew SOLDAT GRISCHA UA

FILM SEHEN 1


1978 Three joyful shifts Три веселых смены Walerij Posdnjakow / STJOPA СТЁПА / BY.


«САД», СССР, Беларусьфильм, 1983, цв., 88 мин.Поэтическая притча.
Во Великой Отечественной время войны молодая учительница Ольга работала в немецкой комендатуре и была участницей подполья, которое по вине предателей было разгромлено. Подозрение пало на нее. В повинен односельчанин Сидор, сотрудничавший с фашистами и после войны шантажирующий молодую учительницу. Ольга вместе с Мироном Афанасьевичем, бывшим командиром партизанского отряда, организовывает детский дом, но, не выдержав шантажа, покидает деревню. Через много лет односельчане узнают о награждении Ольги боевыми наградами, и ее питомцы в память о любимой учительнице посадят фруктовый сад. В ролях: Дмитрий Матвеев,Аристарх Ливанов,Галина Сулима,Саша Кудытин,Света Сидоренко,Дмитрий Павленко,Володя Кисель,Вадим Александров,Алексей Биричевский,Юрий Ступаков,Геннадий Овсянников,Стефания Станюта,Евгений Ливанов,Константин Сенкевич.Режиссер: Виталий Четвериков.Авторы сценария: Виктор Козько, Федор Конев.Оператор: Юрий Марухин.Художник-постановщик: Александр Чертович.Композитор: Сергей Кортес.Текст песен: Владимир Халип.Звукорежиссер: Владимир Мушперт.

Na zelesnoj doroge

WOland?

★ZUsehen in:

★★★★★★★★★★★★★★★★★★★★★★★★★★★★★★★★★★★★★★★★★★★★★★★★★★★

TV-FERNSEH-TELEVISION-ТВ-ТЕЛЕВИДЕНИЕ-TV-FERNSEH-TELEVISION-ТВ-ТЕЛЕВИДЕНИЕ-TV-FERNSEH-TELEVISION-ТВ-ТЕЛЕВИДЕНИЕ-TV FILMS

TV---FILMS---SERIE-------------------SENDER 2017-18-19

2019 ARTE Pilot-project

2019 ZDF-GesellSchaftsDRAMödie- dramoLETTE mit den GEplatzten Träumen...2019

2019 Unterleuten / ROLLE: IGOR "PIDRAHUJ" / director Matti Geschonneck serien writing kredits Magnus Vattrodt Juli Zeh producer Reinhold Elschot Silke Schulze-Erdel Günther van Endert Stefanie von Heydwolff production Network Movie Film-und Fernsehproduktion distributors Zweites Deutsches Fernsehen (ZDF) (2019) (Germany) (TV)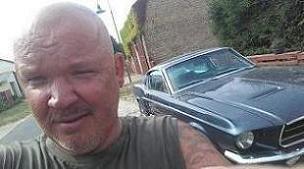 Mit Rosalie Thomass Charly Hübner Hermann Beyer Nina Gummich Alexander Held Alexander Hörbe Bettina Lamprecht Úna Lir Dagmar Manzel Jacob Matschenz Bjarne Mädel Ulrich Noethen Sarina Radomski Christine Schorn Jörg Schüttauf Miriam Stein Mina Tander Thomas Thieme…

2019- Der Bulle und das Biest / ROLLE: VIKTOR NEMEC /


ARmani... SAT 1

dir. Hanno Olderdissen serien writing kredits Felix Binder Thomas Sieben Malte Welding producer Anna Süßmuth casting Ana Dávila Mit Franziska Wulf Julia Becker Nora Huetz Jens Atzorn Sven Gerhardt Till Butterbach…SAT1

proBE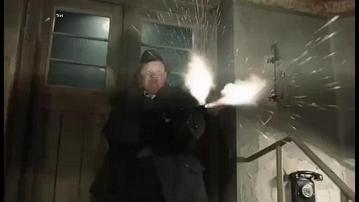 Tovarisch "Thomson"

moj CITY

2018

2018 pilot project TV ARTE, docfiction


2017 Der Kriminalist /ROLLE: HÄFTLING JAPONTCHIK/ Die offene Tür, Christoph Darnstädt dir. Züli Aladag, casting: Simone Bär, Dorothee Weyers, Nessie Nesslauer, Kirstin Plotz, production: Monaco Film GmbH, Germany 2017 Das Festival des deutschen Films, Ludwigshafen am Rhein
Festivalkino 2 Samstag, 2. September – 21:00 Uhr Sonntag, 3. September – 17:00 Uhr Donnerstag, 7. September – 15:00 Uhr ZDF-Premiere 20:15 , 29.12.2017

ROLLE: JEFIM

VIDEO ONline bis 12.01.2018 ROLLE: JEFIM (KOKAINytch) Die Chefin Endspiel ZDF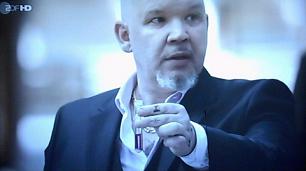 KoKaKoKaZdF....a! Premiere ZDF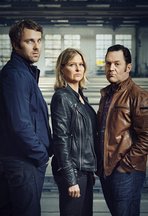 2017 "Die Chefin" 3x Tod (AT) St.7 F.41-43 dir. Florian Kern, writer:Axel Hildebrand,cinematographer:Bernd Fischer,producer:Wolfgang Cimera, Susanne Flor,Suse Becker,casting:Sandra Köppe,prod.Network Movie Film- und Fernsehproduktion GmbH & Co.KG, ZDF-Günther van Endert, D mit Katharina Böhm,Jürgen Tonkel,Stefan Rudolf,Christoph Schechinger,Christian Hockenbrink,Olga von Luckwald,Tatja Seibt,Annika Kuhl,Katharina Heyer,Claudia Hiersche,Murali Perumal,Thomas Clemens,Laura Berlin,Sarah Libbertz,Katja Weitzenböck,Norbert Ortner,Sabine von Maydell,Robinson Reichel …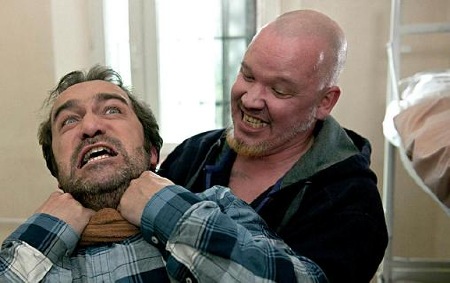 Hamburg-city real prison

Studio Hamburg serie

premiere 11.15

2015 "Großstadtrevier" Полицейский участок большого города / ROLLE: E C E V I T / St. xxix F. 1, 375 dir: Lars Jessen writing credits: StudioHamburg mit: Jan Fedder,Jens Münchow,Wanda Perdelwitz,Sven Fricke,Marc Zwinz,Saskia Fischer,Maria Ketikidou,Mads Hjulmand... Norbert Eberlein producer: Dr. Claudia Thieme production: Das Licht


GROSSstadtREVIER

Heute-Show als beste comedy nominiert Deutsche Fernsehpreis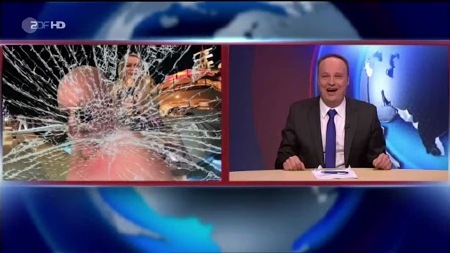 mit Oliver Welke video

videoLIVE "ZDF – Heute-show" /ROLLE: VICTOR HAUSTEN/ Regie:Marcel Behnke,Produzent:Georg Hirschberg,Produktion:Prime Productions GmbH mit Oliver Welke,Martina Hill,Claus von Wagner,Christian Ehring,Hans Joachim Heist,Folge 112/115 ZDF-22.03.13,22.30;ZDFinfo-Sa23.03.,22:25;ZDFkultur-So24.03.,21:30;ZDFneo-So24.03.,00:50 Staatsschuldenkrise auf Zypern LIVE you!ты чо?

Victor Hausten / Republik Zypern, Cyprus viDEO mÉlange ALLEmand

"George" Im Mittelpunkt des Films stehen die letzten Lebensjahre Heinrich Georges. Dabei befasst sich "George" intensiv mit dem Thema der Schuld und Verantwortung des Künstlers in der Diktatur…Götz George verkörpert seinen Vater Heinrich George. In weiteren Rollen spielen Martin Wuttke (Joseph Goebbels), Muriel Baumeister (Berta Drews), Thomas Thieme (Paul Wegener), Burghart Klaußner (Helmut Maurer), Leonie Benesch (Margot Hanke) und Hanns Zischler (Max Beckmann). Als Zeitzeugen äußern sich u.a. die Söhne Jan und Götz George sowie Anneliese Uhlig und Christian Weisenborn. Gedreht wird in Berlin, Heidelberg, Düren und Münsingen. Buch: Joachim Lang und Kai Hafemeister, Regie: Joachim Lang, Kamera: Holly Fink, Szenenbild: Pierre Pfundt, Kostüme: Juliane Maier, Produzenten: Nico Hofmann, Jochen Laube, Producer: Leif Alexis, Produktionsleiter: Chris Evert. Redaktion: Martina Zöllner und Melanie Wolber (SWR), Christiane Hinz und Götz Schmedes (WDR), Gabriele Conrad (RBB), Alexander von Sallwitz (NDR). Gefördert wird "George" vom Medienboard Berlin-Brandenburg, MFG Baden-Württemberg und Filmstiftung NRW.Dokudrama casting Nina Haun

2013 "George" "Георге" tvfilm mit Götz George Гёц Георге , ★Rolle:RUSSISCHER SOLDAT русский солдат, teamWorx Television & Film GmbH,D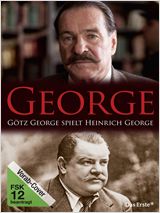 tvFILM Deutscher Fernsehpreis: Sonderpreis für "George"

-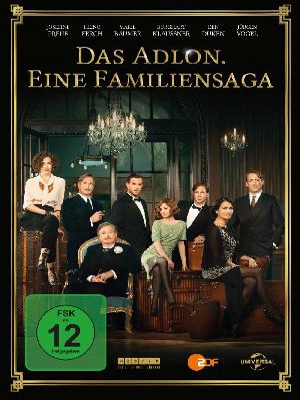 ROLLE: SOV.OFFIZIER PUTILOFF GRIGORY

"Das Adlon" als beste Mehrteiler nominiert Deutsche Fernsehpreis

Lebt wohl, Kameraden, lebt wohl, hurra!
Hinab in die gurgelnde Tiefe!
Wer hatte es gestern noch gedacht,
Dass er heut` schon da drunten schliefe!

видео из вин.погребов...

PUTILoff

★ROLLE: SOWJETISCHER OFFIZIER im Adlon (GRIGORI PUTILOFF) Роль: СОВ.ОФИЦЕР ГРИГОРИЙ ПУТИЛОВ в Адлоне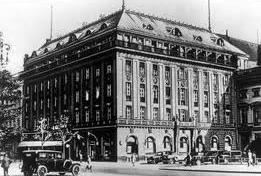 "Die Geschichte des Hauses Adlon" erzählt Berliner Geschichte(n) rund um das legendäre Grand Hotel, in dessen bewegtem Schicksal sich das 20. Jahrhundert spiegelt. Der Zuschauer erlebt aus der Sicht einer fiktionalen Zeitzeugin die Welt der Hoteldynastie, ihrer Angestellten und der internationalen Stars, die hier zu Gast waren.…a propos: Отель для Сергея и Айседоры…В паре сотен метров от Российского посольства в конце Унтер-ден-Линден, рядом с Бранденбургскими воротами стоит легендарный столетний отель «Адлон». Он заслуживает того, чтобы быть помеченным на карте «Русского Берлина». Здесь в мае 1922 года останавливались Сергей Есенин с Айседорой Дункан…Среди друзей Вильгельма до Первой мировой войны был и русский царь Николай Второй. Существует байка о посещении царем «Адлона» как достопримечательности Берлина во время визита в 1913 году… В «Адлоне» первые дни эмиграции провела семья никому в Берлине неизвестных Набоковых. А среди самых именитых гостей отеля до прихода нацистов к власти были Эдиссон, Эйнштейн и Чаплин…АДЛОН СЕМЕЙНАЯ САГА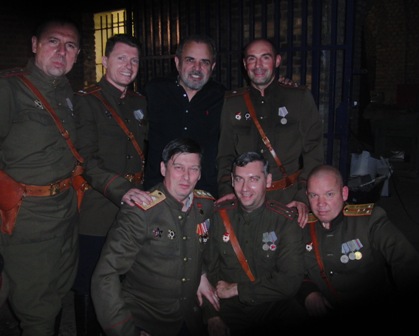 2013 Das Adlon. Eine Familiensaga; Ein Hotel. Zwei Familien. Drei Schicksale "Die Geschichte des Hauses Adlon" "Отель Адлон: Семейная сага" Две семьи. Три судьбы. Uli Edel Ули Эдель Drehbuch Rodica Döhnert Idee Oliver Berben moovie – the art of entertainment berlin münchen GmbH Deutschland;D ZDF

Dreiteilige Familiensaga DAS ADLON: Wie wir wurden, was wir waren.от режиссера Regie-Legende Uli Edel ("Wir Kinder vom Bahnhof Zoo", "Der Baader Meinhof Komplex") !!!

Die große historische Verfilmung der Familiengeschichte von Udo Jürgens beginnt..Die Dreharbeiten zu "Der Mann mit dem Fagott" beginnen am 7. September in Wien. Zum Cast gehören Stars wie Christian Berkel, Ulrich Noethen und David Rott. Auch Udo Jürgens selbst wird vor der Kamera stehen. Die Ausstrahlung des aufwändigen Zweiteilers nach dem Bestsellerroman von Udo Jürgens und Michaela Moritz ist für den Herbst 2011 im Ersten und im ORF geplant…

!Deutscher Fernsehpreis 12 in der Kategorie "BESTER MEHRTEILER"


2011 "Der Mann mit dem fagott" "Человек с фаготом" Miguel Alexandre ★Rolle:Wladimir der WIKINGER Роль: Викинг, Regina Ziegler Film, Deutschland;D /Klaus Graf Filmproduktion GmbH, Österreich;A /MIA Film s.r.o.,casting EXTRAfilms S.r.o. Tschechische Republik;CZ

mit Christian Berkel- Heinrich Bockelmann, Ulrich Noethen- Rudi Jürgens, David Rott- Udo Jürgens, Ricky Watson- Winters, Lino Sliskovic- Joe, Patrick Jahns- Klaus, Thomas Anton- Gittes Theaterfreund etc.

2014.10.26 3sat: Bremen, 1891. Nachdenklich schlendert Udo Jürgens' Großvater Heinrich über den Weihnachtsmarkt. Seit Tagen quält den jungen Mann eine folgenschwere Entscheidung: Soll er nach Amerika auswandern oder sein Glück in Moskau suchen? Die anrührende Darbietung eines Straßenmusikers, der auf seinem Fagott ein russisches Lied spielt, gibt ihm eine unerwartete Entscheidungshilfe. Heinrich bricht nach Russland auf - und damit beginnt eine schicksalhafte Geschichte, die drei Generationen und zwei Weltkriege umfasst....

-

Anna et l'amour

2010-12 project ARTE & serie SAT1 videoмыло / ★ Rolle:Enver Reinhardt Энвер Райнхардт

2009-10 Die Staatsanwaeltin AT Sechs Tage Angst Прокурор Markus Fischer ★BORIS-Besitzer Restaurant "Moskwa" Борис SWR


-SWR & ARD

-ZDF Густлофф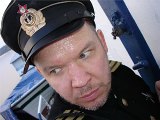 2008 "Die Gustloff" Hafen der Hoffnung Die letzte Fahrt der "Wilhelm Gustloff" Последний путь «Вильгельм Густлофф» ★A.Marinesko RUSSISCHER U-BOOT kommandant КАПИТАН ПОДВОДНОЙ ЛОДКИ С13: А.И.МАРИНЕСКО Joseph Vilsmaier ZDF casting by Anja Dihrberg ...от режиссёра, снявшего: Stalingrad, Comedian Harmonists, Marlene, Bergkristall, Der letzte Zug...

-die gustloff


mit Florian Martens

2006 Notruf Hafenkante Экстренный вызов: Окраина порта Bernhard Stephan ★IWAN Иван ZDF casting by Gitta Uhlig


2005 Die Abrechnung Von Mann zu Mann Расплата Thorsten Naether ★JANNIK Яник NDR

mit Eva Herzig

2005 Verschleppt-Kein Weg zurück 6 Wochen Angst Шесть недель страха "Six Weeks of Fear" Hansjörg Thurn ★POLNISCHER FAHRER PRO7

Action Miniseries, 2 x 90' Starring Jan Sosniok, Ellenie Salvo Gonzalez, Idil Uner, Mehdi Nebbou, Paula Paul
Produced by Janus Film GmbH for ProSieben in association with Red Arrow International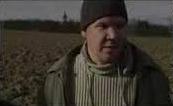 suisse

-

2005 Doppelter Einsatz Spurlos verschwunden Двойная бригада Christine Hartmann ★UKRAINER RTL


2005 Küstenwache Береговая охрана Einzige Zeugin Florian Froschmayer ★VASSILIJ PAKOWSKI Вассилий Паковский ZDF

2004 Les Européens Teneriffa Европейцы Saara Saarela ★ARCHIVANGESTELLTER AUS POLEN ARTE Européerna (Swedish title) Grenzgänger Autres titres:Tarinoita Euroopasta Les Européens,Européerna (Swedish title),Grenzgänger Un film de Emmanuel Finkiel, Solveig Anspach, Gerard Stembridge, Jasmin Dizdar, Saara Saarela Trois itinéraires, trois histoires humaines dans une Europe contemporaine marquée par les mouvements de population (migrations, délocalisations, voyages d'affaire ou de tourisme…). A travers les différents personnages, trois visions de l'Europe s'entremêlent : celle, assurée et volontaire d'un cadre qui débute une carrière prometteuse, celle, insouciante mais déjà fatiguée, d'une jeune occidentale gâtée, celle, idéaliste et pleine d'espoir des voyageurs clandestins à l'horizon pourtant barré. L'Europe qui apparaît en toile de fond de ces déplacements est d'abord un lieu de passage, cerné et traversé de frontières à la réalité plus ou moins tangible.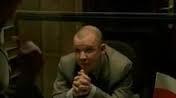 2004 Autobahn Автобан Bartosz Werner ★SERGEJ Сергей 3sat

2004 Alles ist unsterblich Бессмертно всё (A.Tarkowskij "Spiegel" dvd, bonus) Raphael Danuser ★VORLESER Arsenij Tarkowskij poesie


mit Gabi Kubach

2004 Die schönsten Jahre прекрасные годы Gabi Kubach ★TSCHECHISCHE TRUCKER UFA Produktion MDR

mit Doris Schade


2003 Der Letzte Zeuge Sandkastenliebe Последний свидетель Bernhard Stephan ★LEONID WAGUSIN Леонид Вагузин NovaFilm ARTE, ZDF, ZDFneo ARD

Merab Ninidze, Jürgen Hentsch, Muriel Baumeister, Nadeshda Brennicke, Nadja Tiller & Walera в шапке

-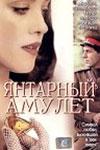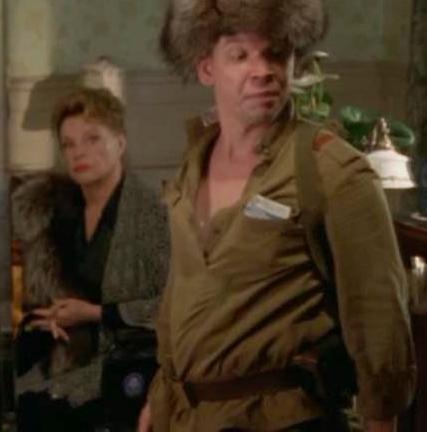 mit Nadja Tiller

2003 Das Bernstein Amulett I + II Янтарный амулет Gabi Kubach ★ PIOTR Петр ARD, ZDF


mit Merab Ninidze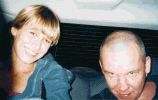 mit Nadeshda Brennicke

-

mit Marco Girnth & Gabriel Merz

2003 SOKO Leipzig Der Auftragsmord Криминальный кроссворд Зондеркоманда Лейпциг Christoph Eichhorn ★ANDREIJ IVANOW Андрей Иванов ZDF

-

2003 Küstenwache Dunkle Geschäfte Florian Froschmayer ★PJOTR Петр ZDF video


Береговая охрана


2000 Swetlana Tamara Staudt ★ROMAN Роман WDR

1996 Boomtown Kaviar Soren Voigt ★OLEG Олег SAT1

1997 Fahndungsakte Harald Eberhard ★"RUSSE" русский RTL

★★★★★★★★★★★★★★★★★★★★★★★★★★★★★★★★★★★★★★★★★★★★★★★★★★★

★★★★★★★★★★★★★★★★★★★★★★★★★★★★★★★★★★★★★★★★★★★★★★★★★★★

betWEEN DREHarbeiten: für "OST" TV and другая-other activity--------------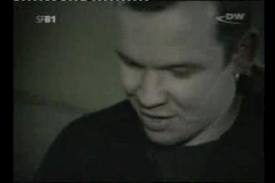 2001 SFB1,Deutsche Welle (reportage)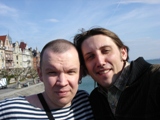 "История победы -Анита Кубе" mit Eugen Schlegel

2003 Ally´s dream Элкина мечта Maryia Malinouskaya coord. in Berlin, EU&UNDP, Belarus, BY 2005 War History Anita Kube tv-Film, История победы Анита Кубе инт. OHT, BY 2006 Disunited States of Europe ONT, journ. Разъединённые штаты европы OHT,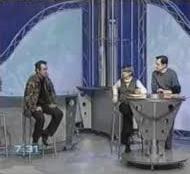 live culture news

BY 2007 «Дыхание планеты» Неонацизм. Чума XXI века журн. OHT, BY

mit Anita Kube

2003-15 представление-кураториум фест.программ in russia RUS:Санкт-Петербург,Владивосток,Мурманск,Новосибирск,Москва; belarus BY:Минск,Могилёв;ukraine UA:Киев...

2006 jury:член жюри минский видео-фотоконкурс belarus minsk

2008 московский фестиваль короткого метра куратор: берлин curator russia moscow

2009 jury:член жюри канского (красноярск) видео-фестиваля russia siberia

2009 Fuer InterFilm creator/curator: LAENDERSCHWERPUNKT:RUSSLAND, FOCUS:RUSSIA РОССИЯ В ФОКУСЕ !programmen:1.Unexpected, 2.Conflicts, 3.Animated - Russian Highlights, 4.Animated Propaganda Films 1924-1979

2012 "Little Thirteen" children role-COACH /Rolle:Charly/

coach nach Michael Tschechow & Konstantin Sergejewitsch Stanislawski-Method

2018-2019 БЕРЛИНАЛЕ BERLINALE reportage journ. Music Television M1 / BT / STV Minsk,BY

Берлинале 12 ТВ Украина

-

Berlinale Ukraine party Берлинале Украина! вечеринка!

★ZUhören in:

WERBUNG publisity tv kino film computer PC Spiele games trailer on air promotion sprecher commercial spots, e-learning-trainings, phone promps, IVR, business presentations, notification systems, audio books, parody, documentaries и т.д. etc..
★★★★★★★★★★★★★★★★★★★★★★★★★★★★★★★★★★★★★★★★★★★★★★★★★★★

1998 Invasion Austrian Airlines PILOT AUS MOSCOW Летчик из Москвы TVwerbung

2000 Mobil TelefonGesellschaft SLAV TYP славянский "тип" TV-Werbung mit Helmut Zierl

2008 "You're In The Movies" games / "Hollywood ist bei dir zu Hause" in russian на русском роли HauptRolle: Director, Regiesseur and: Gangster, HorrorfilmMen, Sprecher, Awards Ceremony Presenter.../ Microsoft Paris France Франция

2008 Tona Imagefilm Тона ИмиджФильм / Sprecher Диктор (auf russisch на русском)
2009-10 für Braun Браун; s.Oliver c.Оливер agency vermitl. & russ.coach


2009 russ. Sprecher Audio-Guide in Deutscher Bundestag Reichstag


в Бундестаг рейхстагe АУДИОгид для туристов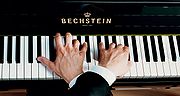 2010 Bechstein - eine Liebesgeschichte Бехштейн - история любви Buch und Regie:Michael Busse und Maria-Rosa Bobbi фильм Михаэля Буссе и Марии-Розы Бобби sound Ton, Regie:
Dito Tsintsadze Дито Цинцадзе

2011 Sprecher Russisch/ Deutsch: DeutschlandRadio,Rundfunk Berlin-Brandenburg KulturRadio Künstlerisches Wort Feature: produktion über f. castorfs laufende inszenierungsarbeit am "Spieler" von F.M.Dostojewskij Ф.М.Достоевский Fait vous jeux! s.d.18.05.2013


LÜBBE AUDIOHÖRSPIELTHRILLER

2013 Hörspiele, Hörbücher: Sebastian Fitzek, Amokspiel Psychothriller CD´s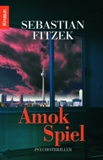 "Nur mit einer starken Marke VolksWagen werden wir die Ziele der Strategie 'mach 18' erreichen"...

2018

2014 "Think Blue .Factory" 2013 VWF mach18.FACTORY MetaDesign Visible Strategies

2014 GENIUS LOCI (AT), Fremde Träume /Rolle: MANN (HR)/ KINO 3D Dokumentarfilm,coProduction Deutschland-Russland St. Petersburg State University for Film and Television, Saxonia Media Filmproduktionsgesellschaft mbH, Production/Regie-Alexander Säidow,Regie:Laura Laabs, HFF Potsdam Babelsberg "Konrad Wolf",Marlene-Dietrich Allee 11,14482 Potsdam,Germany;"...hier soll meine Stadt entstehen!" Peter der Große

...ist eine 3D-Kurzdokumentation, die sich als Collage einer Stadt intensiv mit den unterschiedlichen Facetten St. Petersburgs auseinandersetzt. Utopien verschiedener historischer Epochen werden in einem Moment an einem Ort sichtbar. Dabei wird versucht, Einblicke in Zusammenhänge zwischen in Petersburg entstandenen literarischen Werken, dem aufregenden historischen Werdegang und der heutigen sozialen, politischen und kulturellen Situation St. Petersburgs aufzuzeigen. crew

2014 DOKU EXPERIMENTAL

2015 "MARK BRANDIS" planetaktionz /role: ADONAY/ UNIVERSAL MUSIC Hörspiele, Science-Fiction cd release 01.2015


Mark Brandis

2015 Vor dem Fest /ROLLE: GENERAL TRUNOV/ Roman: Saša Stanišic, Hörspiel Produktion: RBB Hörspiel mit Jaecki Schwarz


Jaecki Schwarz

★★★★★★★★★★★★★★★★★★★★★★★★★★★★★★★★★★★★★★★★★★★★★★★★★★★

Худ. перевод адоптация нем.-русский, беларуский, диалоговые листы и cinema-live-Sprecher, live-закадровый русский текст, GesangsSynchron, Rohübersetzung, adoptation, Übersetzung des Originaldialogbuches, Dialogbuch/Sprachtakes Übersetzung auf Grund nachgewiesenen Sprachkenntnisse, DialogBearbeitung german-engl. in russian.belarussian:

---betWEEN DREHarbeiten:----------------------

trailer "Ein Freund von mir" "Один мой дружок" Себастьян Шиппер Sebastian Schipper X Filme Creative Pool GmbH



:sommer 04: лето 04: / Стефан Кромер Stefan Krohmer ö Filmproduktion GmbH trailer


"Because" "Epilog", "Потому что" и "Эпилог" Том Тыквер Tom Tykwer



"Next Generation" "Hamburg Media School"

short films by Students of German film Schools



Goldene Zeiten / Золотые времена Петер Торварт Peter Thorwarth



Wholetrain / Холтрейн Флориан Гааг Florian Gaag Goldkind Film

Leroy / Лирой Армин Фёлькерс Armin Voelckers Dreamer trailer

Дети Войны Kriegskinder - Kiew, Minsk, Moskau /
koord. doc. film, Le vision Film-Fernsehproduktion, Leipzig

Четыре Минуты Four Minutes Vier Minuten /
Крис Краус Chris Kraus Kordes & Kordes Film GmbH

БЕЛАЯ МАСАИ The White Masai (Die Weisse Massai)/
Эрмин Хунтгебурт Hermine Huntgeburth Constantin Film

ПОЦЕЛУЙЧИК (KussKuss – Dein Glück gehört mir!)/
Зëрен Зенн Soeren Senn Deutschland / Schweiz novapool pictures GmbH

trailer

Deadly Maria/ Фатальная Мария aka Смертельная Мария aka Смертельна Марія aka СМЕРТОНОСНАЯ МАРИЯ / Toedliche Maria, Die / Tom Tykwer


1.MAI- HELDEN BEI DER ARBEIT 1.МАЯ В БЕРЛИНЕ - ГЕРОИ В РАБОТЕ Jan-Christoph Glaser, Carsten Ludwig, Sven Taddicken, Jakob Ziemnicki Frisbeefilms

NUR EIN SOMMER ТОЛЬКО ОДНО ЛЕТО Tamara Staudt Тамара Стаудт Razor Film Produktion trailer

ДИТЯ НОЯБРЯ NOVEMBERKIND Christian Schwochow Кристиан Швохов Sommerhaus Filmproduktion

trailer

СЕМЕЙНЫЕ ПРАВИЛА WIR SAGEN DU! SCHATZ Марк Майер Marc Meyer miko-film Berlin trailer

ВЗГЛЯД НОЧИ NACHT VOR AUGEN Бригитте Мария Бертеле Brigitte Maria Bertele Noir Film trailer

АРХИТЕКТОР DER ARCHITEKT THE ARCHITECT Ина Вайсе Ina Weisse Reverse Angle Pictures

trailer

и ещё 3 фильма blackКОМЕДИйно-КРИМИнально-АРТхаусный-ДОпремьерный коктейль...???

ГРАНИЦА DIE GRENZE

В ТЕНИ IM SCHATTEN

ind:newGERMAN_CINEMAfest:minsk:belarus:

:фЭст нового немецкого кино:минск:беларусь:

★ZUhören in:

★★★★★★★★★★★★★★★★★★★★★★★★★★★★★★★★★★★★★★★★★★★★★★★★★★★

★★★★★★★★★★★★★★★★★★★★★★★★★★★★★★★★★★★★★★★★★★★★★★★★★★★

★★★★★★★★★★★★★★★★★★★★★★★★★★★★★★★★★★★★★★★★★★★★★★★★★★★

betWEEN DREHarbeiten:

VO, SYNCHRON, VOICE OVER, ОЗВУЧАНИЕ, ДУБЛЯЖ consult.,actor coach креативный КОУЧИНГ русского текста,


Mitgliedschaft im Synchronverband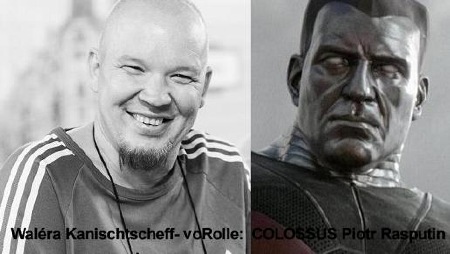 "Peter" Colossus

russian COACH lippensynchronen etc...germany-sprechergenres:native,comedian,imitation,gesang,trickstimme,kind/jugendlicher;sprachalter:30-60;stimmlage variable;mittelrussisch,nordrussisch,südrussisch;kino,film,tv,werbung,dvd,blockbuster-animationen,sitcoms,serien,Literaturverfilmungen,GesangsSynchron,imagefilm,multimedia,moderation,rundfunk,dokumentation,hörbuch,hörspiel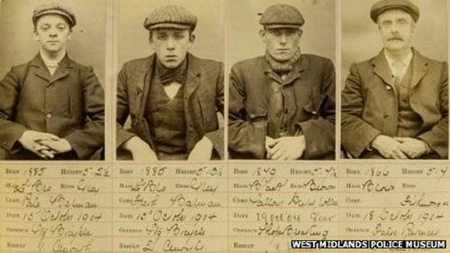 1922

ДУБЛЯЖ (Германия,Швейцария,Австрия и др.немецкоязычные страны)

НЕМЕЦКИЙ (Deutsch)+russisch+engl. ГОЛОС РУССКИХ актёров:

Константин Хабенский, Валерий Николаев, Гоша Куценко, Григорий Мануков, Олег Тактаров, Александр Дьяченко, Максим Виторган, Сергей Пускепалис… et Synchronstimme von:

...Konstantin Khabenskiy, Richard Brake, Mark Ivanir, Oleg Taktarov, Vahe Bejan, Peter Cornell, Tony Curran, Dimitri Diatchenko, Alain Dumas, Gideon Emery, Andrew Howard, Jaroslav Jankovsky, Alexander Kalugin, Oleg Kasian, Andrei Kovski, Vitaly Kravchenko, Yuriy Kutsenko, Simon Raphael Louwen, Vitali Makarov, Grigori Manoukov, Aleksandar Mikic, Miglen Mirtchev, Mark Mooney, Valeriy Nikolaev, Fabrice Scott , Gunter Ziegler, Piotr Baumann, Dragos Bucur, Bret Ernst, Lev Gorn, Steve Hely, Rad Kaim, Brian Nishii, Miodrag Stojanovic, Andrew Divoff, Ravil Isyanov, Pasha D. Lychnikoff, Gideon Emery, Sam Spruell, Andre Tricoteaux, Ingvar Eggert Sigurðsson...

www.lojnoe-iskushenie.ru
Ложное искушение с Matt Damon, Angelina Jolie, Alec Baldwin, Robert de Niro, Martina Gedeck...
www.thegoodshepherdmovie.com
The Good Shepherd / ROLLE: VALENTIN MIRONOV 2 / Robert de Niro/ USA casting by Sig De Miguel Amanda Mackey Johnson Cathy Sandrich "Der Gute Hirte" universal-pictures-international-germany Ложное искушение Rolle: Валентин Миронов german voice for Марк Иванир Trailer Драма / Триллер / Мелодрама trailer
Эдвард Уилсон, один из тайных основателей ЦРУ, работает в организации, где двуличность — часть тебя и где ничего нельзя принимать на веру. В течение 30 лет он подозревал всех, включая самого себя. Ни его жена, ни горячо любимый сын не могут сделать так, чтобы глава семьи пожертвовал работой ради них. Он не принадлежит себе и не в состоянии любить свою семью...

WALERA´s voice MP3 ВАЛЕРА- голос из фильма

"Meine Frau, ihre Schwiegereltern und ich"
"Meet The Fockers" при участии:Robert de Niro, Ben Stiller, Dustin Hoffman, Barbara Streisand...
Знакомство с Факерами / ROLLE: Gunther - IMMIGRANT MAN / Jay Roach USA casting by Francine Maisler

"Terminal" при участии: Tom Hanks, Catherine Zeta-Jones... Терминал / ROLLE: MILODRAGOVICH / Steven Spielberg USA, deutsche Stimme f. Valeri Nikolayev, german voice for Валерий Николаев casting by Debra Zane

The day After Tomorrow Послезавтра / ROLLE: YURI RUSSIAN ASTRONAUT / Roland Emmerich USA,D
www.thedayaftertomorrow.com casting by April Webster

Deadwood Дедвуд (сериал 2004-2006) /BLAZANOV/ western USA
www.premiere.de

The mechanik The Russian Specialist Механик Dolph Lundgren USA

Fateless Sorstalanság Без судьбы /PRISONER/ Lajos Koltai HU,D,GB

Mindstorm Универсальное оружие Mitchell Cox USA

Gilmore girls Девчонки Гилмора(сериал 2000-2006) Amy Sherman USA

Nicotina Никотин Hugo Rodríguez USA


Alias Шпионка (сериал 2001-2006) J.J. Abrams


Breen Frazier Jan Verheyen USA



Antibody Антитело Christian McIntire USA

"Spooks" призраки (original title), TV casting by Suzanne Crowley, Gilly Poole, Gail Stevens

The Event событие /Dimitri/ Steve Stark Productions

"Leverage" Грабь The Three-Card Monte Job Season 3, Episode 9 /PIETER (PJOTR)/ deutsch v.o. für David Meunier

/ Dmitri / Episoden: 401,402 The (Very) Big Bird Job 2012 501-503

"Dr.House" coach ukrainisch rolle: Dominika

Cold squad Тайна нераскрытых преступлений (сериал 1998-2005) Julia Keatley Philip Keatley Matt MacLeod (more) USA

Au cirque Was ist für Cirkus France

"Burn Notice" черная метка Past & Future Tense (10) / VITALI + russian coach ALEXI / director: Jeremiah S. Chechik, Matt Nix (creator),written by Jason Tracey , producer Jeffrey Donovan,casting by Gayle Pillsbury; Season 5, Episode 16: Depth Perception / Rolle: IVAN VASKOV FSB Handler /

/russian voice over coach: Rolle: Michael, Armando/ episode 501-502

"Die schöne Spionin" Regie:Miguel Alexandre Produktion:Aspekt Telefilm /russian coach Rolle: Oljakov/ ARD

King Solomon Steve Boyum USA

The money Pit Прорва Richard Benjamin USA

Jack and Jill такие разные близнецы Randi Mayem Singer USA

Stargate Звездные врата more USA

Crime and Punishment Преступление и наказание Du sollst nicht toeten Menahem Golan USA

Six Feet Under Клиент всегда мертв Gestorben wird immer (сериал 2001-2005) Der Luegner und die Hure Alan Ball USA

Ripley´s Game Игра Рипли / RUSSIAN MAFIA / Liliana Cavani USA,GB,I casting by Tina Böckenhauer Louis Elman Benson Weingarten Fiona Weir

Oscar Charlie Paul Smith USA

Bad Company плохая компания mit Anthony Hopkins, Chris Rock Плохая компания Joel "Batman" Schumacher, Jerry Bruckheimer USA casting by Victoria Thomas

Sex and the city Секс в большом городе (серик 1998-2004) Stirling Gardner USA


Level 9 Уровень 9 Sarah Pia Anderson

Robert Harmon USA

So weit die Fuesse tragen Побег из Гулага "As Far As My Feet Will Carry Me" Hardy Martins Writers:Josef Martin Bauer (novel) Bastian Clevé (writer) D,RUS,BY casting by Heide Woicke v.o.role FRONTIER GUARD

Cats and Dogs Кошки против собак Wie Hund und Katz Larry Guterman USA

trailer DEMO★ озвучание дубляж голос в анимации мультипликации



In stuermischen Zeiten mit Johnny Depp, Christina Ricci, Oleg Yankovsky
The man who cried Человек, который плакал Les larmes d'un homme Sally Potter UK,F casting by Irene Lamb Frédérique Moidon

Julias Geist Дух Юлии / Music Prod./ Bettina Wilhelm D
Hitlers Kollaborateure D
Company Man Свой парень McGrath & Peter Askin USA


The Shield Щит USA

"24" RTL USA

Red Rover Красный бродяга USA casting by Aldo Tirelli Aaron Griffith

CSI: Miami, Crime Divorse Party, C.S.I.:Майами сериал Место преступления: Майами / ANDREI / USA


My Name Is Earl меня зовут эрл / IGOR / Gregory Thomas Garcia casting by Dava Waite

Helden der Nacht - We Own the Night Хозяева ночи

dir. , casting , producer ,

/ ROLLE: VADIM NEZHINSKI /

Castle II Касл / SERGE / Bryan Spicer, Rob Bowman, John Terlesky Casting by
Donna Rosenstein , Kendra Castleberry; Rake / Russ/ Sony Pictures Television 20th Century Fox Television USA Canada

Clockwork / MIKHAIL / Tyler Cole Lost In Time Pictures
Fringe / TIMUR / J.J. Abrams, Alex Kurtzman, Roberto Orci Bad Robot Warner Bros. Television Fringe Element Films casting by Ross Meyerson Julie Tucker Cindy Tolan April Webster

Navy CIS: L.A. Морская Полиция: Лос Анджелес Rude Awakenings: Part 2 / Dmitri Greshnev Дмитрий Грешнев/ Морская полиция: Лос-Анджелес

"Bones - Die Knochenjägerin" Кости The Master in the Slop /role: Dimitri Romanov/ director: Dwight H. Little, casting: Christine Ciraolo, Rick Millikan, Alexis Frank Koczara, Vicki Rosenberg, Christine Smith Shevchenko, Helen Geier (Season 9, Episode 14) USA

"Lost Girl" зов крови End of a Line /ROLLE: DIMITRI/ (Season 4, Episode 11) director: Ron Murphy, casting: Tom Rees, production: Canada

"Extant" за пределами Shelter / Role: SERGEI/ dir.Paris Barclay, Season 1, Episode 4 casting Ronna Kress USA, UK

Grey's Anatomy Анатомия Грей (Анатомия страсти) /ROOLLE: RUSS. ARZT/ director: Steven Soderbergh, Kevin McKidd, producer: John Hardy, casting: David Jensen, Jamie Castro, Morgan Redfield Smith, Linda Lowy, John Brace production: ShondaLand, ABC Studios, Mark Gordon Company, The Die jungen Ärzte I'm Winning , Die jungen Ärzte Go It Alone #10.19 #10.20 UK,USA

"Graceland" Грейсленд Heat Run (#1.3) /ROLLE: KUSMANOV/ regie: Renny Harlin, producer: Andrew Colville, Sean Daniel, Russell Lee Fine, Paul Marks casting: Gayle Pillsbury, Lori Wyman, Samantha Stiglitz , Erin Fragetta, Sarah Nickell USA

Gesucht NCIS Los Angeles Wanted / Rolle: DMITRI GRESHNEV /regie: Chris O'Donnell ,casting: Susan Bluestein, Jason Kennedy, Julianna LaRosa, Meredith Fordney, Krysti Baxter

"Legends" легенды Lords of War , Wilderness of Mirrors /russ./ USA dir.: Milan Cheylov writing: Howard Gordon casting: Sara Isaacson, Eric Souliere, Jennifer Brooks, Kate Caldwell, Lisa Freiberger, Lindsay Weber prod.: Fox 21

"RUSH" / ROLLE: Wachman (Russian embassy) / dir.: Ben Chessell, written bei: Leon Ford, casting: Nathan Lloyd, Ann Robinson Episode #4.10 usa

"House of cards" карточный домик /ROLLE: MILKIN/ writer Beau Willimon, casting voice Patty Majorczak-Connolly 402,406

GOMORRA Гоморра /ROLLE: VASSILY/ Season 1, Episode 106, Director: Stefano Sollima Стефано Соллима Producer: Gina Gardini, Domenico Procacci, Riccardo Tozzi Writing credits: Stefano Bises, LeonardoFasoli, RobertoSaviano casting: Laura Muccino, Sara Casani, Ciro Scognamiglio Italian, I

FILMFEST MÜNCHEN will be showing the first episodes of new series fromthe USA and Europe…The Italian series "Gomorrah" is based on thebestseller by Roberto Saviano and takes a behind-the-scenes look at theactivities of the Camorra in Naples. It stars Marco D'Amore and is directed byStefano Sollima with Gina Gardini producing. The series was immensely popularin Italy and could prove to be one of the most successful European series ever.June 29: Gomorrah! Watch brand newseries for FREE:June 29: Gomorrah, 1st season


Ugly Betty Дурнушка / DIMITRI / Touchstone Television

Awake Nightswimming / VASILY ВАСИЛИЙ / Jeffrey Reiner 20th Century Fox Television Teakwood Lane Productions

"Bored to Death" убить скуку The Case of the Lonely White Dove /ROLLE: DIMITRI ДМИТРИЙ/

and russian voice-over consult./coach for 6 german actors Der Fall der einsamen weißen Taube, Russendisco, Die nacht in Brighton Beach

/ ROLLE: YURI DEMIDOV Юрий Демидов/

"Life on Mars" жизнь на марсе Take a Look at the Lawmen director: Brad Turner, casting: Steven Jacobs, Bonnie Finnegan, production: Kudos Film and Television, 20th Century Fox Television, ABC Studios, Season 1, Episode 8

Royal Pains Дорогой доктор / ROLE: DMITRY WASSILJEW Дмитрий Вассильев DMITRY VASILYEV/



Fool Russian (S4, F7), Manimal (S4, F 8), Regie: Allison Liddi-Brown, Mark Feuerstein, casting: Bonnie Finnegan, Steven Jacobs, Sabrina Hyman, Lori Nelson, Production: Universal Cable Productions, Prospect Park, USA Network, Something Fishy This Way Comes,Sand Legs; 5.01-04 Hank watch,Blythe Spirits,Lawson Translation,Pregnant Paws

"Cracked" надломленные Inquest, White Knight /DOMINIK LASZLO/ director: Steve DiMarco, casting: Jon Comerford, Lisa Parasyn

"The Americans" Американцы Pilot /BOX TRAINER/ Director: Gavin O´Connor, casting: Christal Karge, Camille H. Patton, producer: Richard Heus, Adam Arkin, USA


"Killing Kennedy" убийство кеннеди /RUSSIAN FACTORY FOREMAN/ regie- Nelson McCormick, Нельсон МакКормик, produzent- Ridley Scott, casting- Erica Arvold, Carmen Cuba, production- National Geographic, USA

"Strike Back" ответный удар /ROLLEN: VOSKOV,VORYFÜHRER,GANGSTER,ZUKOV/ russian coach for 6 german actors, Staffel 4, Episode 7,folge 406 regie: Stephen Woolfenden, casting: Gary Davy, Katalin Baranyj, produzent: Chris Thompson

Бесстыдники "Shameless - Nicht ganz nüchtern" russ.vo-coach für "Ilona" Warner Bros. Television, USA

"Person of Interest", Liberty В поле зрения /Rolle: MAKSIN/ Director: Chris Fisher , casting: Mark Saks, April Webster, production: Kilter Films, Bad Robot, Warner Bros. Television, USA

GRIMM Гримм Red Menace / ROLLE: BORIS MYSHKIN / director: Allan Kroeker, casting: Donna Rosenstein, Marlo Tiede, Eryn Goodman, Lana Veenker, Georgia Simon (voice), producer: Julie Herlocker, Lynn Kouf, Steve Oster production: GK Productions, Hazy Mills Productions, Universal Television Season 3, Episode 9, USA, CANADA

"White Collar" Белый воротничок Ice Breaker 5.06 / ROLLE: SERGEI / dir. Eric Stoltz, wrier: Matt Whitney, Mark Lafferty, Jeff Eastin, casting: Ross Meyerson, Julie Tucker, Kim Krakauer, Lucy Pho, Courtney Shea, Zane/Pillsbury Casting, producer: Matt Bomer, Tim DeKay, Margo Myers, Matt Whitney, production: Fox Television Studios, Jeff Eastin & Warrior George Productions

"The Game" Игра / ROLLE: K A S I M I R К а з и м и р / dir.: Niall MacCormick, Daniel O'Hara, writer: Toby Whithouse, casting: Rachel Freck, Rachel Sheridan production: BBC Cymru Wales, BBC Drama Productions

"Hawaii Five-0" гавайи 5.0 Kahania /ROLLE: GARIG DOBRIAN/ 13 March 2015 (Season 5, Episode 19) dir. Jerry Levine, casting Brent Anbe, production K/O Paper Products, 101st Street Television, CBS Television Studios, USA

"Scandal" скандал First Lady Sings the Blues / ROLLE: ILYA / Season 4, Episode 20 dir. Dave Rodriguez, produder Matt Byrne, casting Jamie Castro, production ShondaLand, ABC Studios, American Broadcasting Company (ABC), USA

Madam Secretary Государственный секретарь / ROLLE: Russian Foreign Minister ANTON GOREV / The Operative S1, E3, dir: Jeremy Webb, producer: Sam Hoffman, Téa Leoni, casting: Mark Saks production: Barbara Hall Productions, Revelations Entertainment, CBS Television Studios, USA Spartan Figures 1.19 dir. Tate Donovan, casting Mark Saks, Kimberly Ehrlich The Show Must Go On S2.E1 dir. Morgan Freeman, producer:Morgen Freeman,Tracy Mercer, The Long Shot, S2.E5 dir. Rob J. Greenlea, writing: Barbara Hall, Moira Kirland, Alexander Maggio...The Rusalka S2,E3

Dig (TV Series) раскопки / ROLLE: RUSSIAN SAILOR / Meet the Rosenbergs Creators: Tim Kring, Gideon Raff, casting: Jo Edna Boldin, producer: Liat Benasuly, Jenna Santoianni Glazier, Mark Winemaker 1 Ep. 2015

Legends / ROLLE: Pimp / "The Legend of Dmitry Petrovich" Dir. Jamie Payne, Writer: Howard Gordon, casting: Rose Wicksteed producer: Sean Bean TV #201 FOX 21 USA

Criminal Minds Мыслить как преступник /ROLLE: ROMAN AZAROF/ Rock Creek Park 10.18 Directed by Félix Enríquez Alcalá, producer: Rick Dunkle, Kimberly A. Harrison production: The Mark Gordon Company, CBS Television Studios, ABC Studios, casting: Scott David, April Webster, Lisa Zambetti, Erin Slovon, with Joe Mantegna, Shemar Moore, Matthew Gray Gubler, A.J. Cook. Canada, USA Trailer engl.,

"Criminal Minds" Unforgettable /ROLLE: DMITRI SOBCHEK/ dir. Carlos Bernard, writer Jeff Davis, Stephanie Sengupta casting Becky Silverman, Lisa Zambetti prod. Mark Gordon Company, The, CBS Television Studios, ABC Studios

-- Аббатство Даунтон "Downton Abbey" /ROLLE: Граф Николай Ростов Count Nikolai Rostov/ dir: Catherine Morshead, producer: Chris Croucher writer: Julian Fellowes creator: Julian Fellowes casting: Jill Trevellick production: Independent Television (ITV), UK

,4,5 (14) «Даунтонское аббатство» …Count Nikolai Rostov is a refugee from Russia who visits Downton Abbey in 1924 along with fellow refugee Prince Kuragin…Nikolai Rostov is the name of a character in Leo Tolstoy's novel War and Peace (Prince Kuragin is similarly named after a War and Peace character). Nikolai is the son of Count Ilya Rostov, a loving, friendly, and financially carefree nobleman who piles up debts through luxurious living, eventually depriving his children of their inheritance. The younger Rostov, Nikolai, joins the Russian forces in 1805 and spends much of the novel on the front. Nikolai eventually marries the heiress Princess Maria, saving his family from financial ruin…iTunes

Life or Something Like It Жизнь или что-то вроде того Leben oder so aenlich Stephen Herek USA casting by Sharon Bialy

Nicht alle waren Mörder Jo Baier teamWorx Television & Film GmbH D casting by Iris Müller

Raging Sharks Бешеные акулы Danny Lerner USA

L'Etoile du soldat звезда солдата (Der Stern des Soldaten) Christophe de Ponfilly France

Le Petit lieutenant Молодой лейтенант Xavier Beauvois France casting by Stéphane Touitou Stéphane Batut

Icon, Frederick Forsyth's Icon Икона Das schwarze Manifest(ТВ) / VIKTOR AKOPOV Виктор Акопов / Charles Martin Smith (USA) casting by Matthew Lessall Gillian Hawser

Three Inches три дюйма / Pavel Huscik / director: Jace Alexander, casting by: Libby Goldstein, Junie Lowry-Johnson, roduction: Landscape Entertainment usa tv

"Covert Affairs" Let´s Dance Тайные связи /Rolle: DMITRI LARIONOV Дмитрий Ларионов/ regie: Andrew Bernstein, casting: Susie Farris, Jesse Lafferty, Robin D. Koch; 2015 - / ROLLE: MASHKOV / Trigger Cut, She Believes, Frontwards Season 5, Episode 13,15 Dir.: Christine Moore, Stephen Kay, Casting: Jonathan Oliveira

Weeds PRO7 Сорная Трава / Rolle: ARMENIER /

The Unit Отряд / YURI & MASLININ

Der Mi-Ma-Marvi Dance Marvi's Tune (Intro)

Marvi Hämmer

Песня Song:Напевы Марви (hip hop rap VOICE DEMO★) cast. D

The Unit / REBELL / David Mamet USA

Are We Done Yet? ну что, приехали: ремонт Sind wir endlich fertig? / SERGE / Steve Carr USA casting by Susan Taylor Brouse Lynne Carrow

Lock, Stock..Карты, Деньги..
"Bube, Dame, König, grAs - Die Serie" /SERGEI/ Guy Ritchie Гай Ричи USA


"Ice Soldiers" ледяные солдаты /MITJKA DOROVICH/ director- Sturla Gunnarsson, Стурла Гуннарссон, casting- Kristen Henderson, Melissa A. Smith, produzent- Jeff Sackman, productions- Bunk 11 Bilder, Taji Medien, Hideaway Bilder, Aktion,Sci-Fi, Kanada

Spies of Warsaw шпионы варшавы "Szpiedzy w Warszawie"Die Spione von Warschau (TV mini-series) Coky Giedroyc USA UK Poland

/ROLLE:Maxim Mostov Максим Мостов/

WALLANDER "Hunde von Riga","Hundarna i Riga","Dogs of Riga","Валландер"" /ROLLE: ZIDS/ Season 3 Dänemark/Schweden

director: Esther Campbell casting: Doreen Jones; Mankells Wallander "Saknaden" / ROLLE: PERSKI/ 21.8.13

Скандинавские детективы строятся на контрасте: благополучие и процветание северных государств в них предстает только фасадом, за которым скрывается черт знает что…

mit Kenneth Branagh, Ingeborga Dapkunaite

2017-2018 Occupied - Die Besatzung - Оккупированные - Окупованi - Okkupert /ROLLE: BORIS/ writer- Erik Skjoldbjærg, Karianne Lund, Ståle Stein Berg dir. Erik Skjoldbjærg, producer-Gudny Hummelvoll, Marianne Gray casting-Celine Engebrigtsen, production-Yellow Bird, Arte France, Banijay Productions France, Hummelfilm, Lunanime, Via Play, D,F ; auch 204,205,206,207 Norway Sweden

Occupied Die Besatzung Okkupert /ROLLE: ELBEK/ Season 1, Episode 3 dir. Erik Richter Strand, Eva Sørhaug, casting uk Kristina Erdely production Yellow Bird release date: 12.9.15 (Norway) mit Ingeborga Dapkunaite, Ragnhild Gudbrandsen, Janne Heltberg, Ane Dahl Torp …

"Brotherhood" Job 31:5-6, TV, 1.08 / ROLLE: PRAVSHA PISHENKOV/ dir. Nick Gomez, producer Donna E. Bloom, writing Blake Masters, Henry Bromell, casting Mele Nagler, production Gangtackle Productions, Mandalay Television, Showtime Networks, USA

"Limitless" Bezgranichnyy / ROLLE: NIKOLAI ZUKOV / tv s.1 ep.18 dir. John Behring, writing: Craig Sweeny, Matthew Federman, Stephen Scaia producer: Aaron Baiers, Geoffrey Hemwall, Kati Johnston, casting: Robb Fitzgerald, Erin Weintraub, prod. K/O Paper Products, Action This Day!, Relativity Television, CBS Television Studios, USA

"Legends of Tomorrow" Fail-Safe s.1ep.5 / ROLLE: BORIS / dir. Dermott Downs, casting J.J. Ogilvy, Lyndsey Baldasare, David Rapaport, Tara David, Patty Majorczak-Connolly, Rj Tillman, prod Berlanti Productions, DC Entertainment, Warner Bros. Television

2018-2017 The Americans , Американцы The Soviet Division /ROLLE: ALEXEI MOROZOV/ Amber Waves, Pests, The Midges, What's the Matter with Kansas? dir. Chris Long, writer Joseph Weisberg, Joel Fields, casting Rori Bergman, Todd Feldman, Dayna Katz, Jason Harris, Peter Pamela Rose, Kristian Sorge, Nicholas A. Mudd, producer Mary Rae Thewlis, prod. Amblin Television, USA


2017 "Shameless - Nicht ganz nüchtern" Бесстыдники / vo ROLLE: Mr.MILKOVICH russ / Home Sweet Homeless Shelter, I am a storm dir.Iain B. MacDonald, producer Jinny Howe, Terri Murphy, casting Melanie Burgess, John Frank Levey, production Bonanza Productions, John Wells Productions, Warner Bros. Television, Showtime Networks, Sterling Films (V), USA

"Castle" касл / voROLLE: PAVEL OBORIN / Dead Red TV St.8 Ep.11 dir. Jeannot Szwarc, writers: Andrew W. Marlowe, Jim Adler, producer: Nathan Fillion, D. Howard Grigsby, Marc A. Kahn, Stana Katic, casting: Kendra Castleberry, Donna Rosenstein, Angela Scaletta, production: Beacon Pictures, Milmar Pictures, ABC Studios, USA

"StartUp" / ROLE: STAS / Genesis 1.1 dir.: Ben Ketai, producer: Anne Clements, casting: Dylann Brander, Aaron Griffith, Bernie Van De Yacht, prod.: Hollywood Gang Productions, Relativity Television, USA


2018-2017 "Baskets" Баскетс Circus / ROLLE: NIKOLAI / dir. Jonathan Krisel, co-producer Samuel D. Hunter, Allyce Ozarski, Sally Sue Beisel, casting Dorian Frankel, Sibby Kirchgessner, Marlise Gunzenhauser, Rich King, Rich King Casting, prod. Pig Newton, Billios, 3 Arts Entertainment, Brillstein Entertainment Partners, FX Productions USA

2017 "Elementary" Элементарно The Invisible Hand / RUSLAN KRASNOV / (Season 4, Episode 23) writer: Robert Doherty, Jason Tracey dir.: Guy Ferland, casting: Patty Majorczak-Connolly, Erin Weintraub prod.: CBS Television Studios, Hill of Beans Productions, Timberman-Beverly Productions distr.: Columbia Broadcasting System (CBS)

2017 "Shooter" Стрелок / ROLLE: PETER PETRAVICH / dir. John Hlavin, casting Alex Newman, Robert J. Ulrich producer Janace Tashjian, Ryan Phillippe prod. Ryan Phillippe, Paramount Home Entertainment, USA

2017 "Blue Bloods - Crime Scene New York" / ROLLE: DET. ARKADY LEVIN / Foreign Interference (#7.21) dir. John Behring writer Mitchell Burgess, Robin Green prod. Panda Productions Inc., CBS Television Studios, Columbia Broadcasting System (CBS), USA

2017 Countdown / voROLLE: NIKOLAI, MAKAROV / mit: Nic Nemeth, Glenn Jacobs, Katharine Isabelle dir. John Stockwell, producer Michael J. Luisi, casting Morgana Wyllie Prod. TV Puls, WWE Studios USA

UK 1922

2017 Peaky Blinders - Gangs of Birmingham Острые козырьки

ROLLE: ANTON KALEDIN

writer Steven Knight, dir. Tim Mielants,producer Katie Swinden, Laurie Borg, Simon Maloney, casting Shaheen Baig, Aisha Walters, Layla Merrick-Wolf, prod. Caryn Mandabach Productions, Tiger Aspect Productions, British Broadcasting Corporation (BBC), distr. Sky Atlantic HD, UK

2018-2017 "G.L.O.W." Rosalie, etc./ voROLLE: GRIGORY / writer-Liz Flahive, Carly Mensch, dir.- Kate Dennis, Tristram Shapeero, Wendey Stanzler, casting-Elizabeth Barnes, Jennifer Euston, production-Netflix, USA

2017 Designated Survivor Последний кандидат /ROLLE:LEV SHEVCHENKO/ casting Liz Dean, Robin D. Cook, Julie Knapp producer Richard Klein, prod. ABC Studios, The Mark Gordon Company, Kinberg Genre, USA

2017 "Endeavour" Молодой Морс Game /ROLLE: Prof. YURI GRADENKO/ dir. Ashley Pearce, writer Colin Dexter, Russell Lewis, casting Susie Parriss, producer Helen Ziegler, UK

2017 "Legends of Tomorrow" Compromised / ROLLE: KGB AGENT BORIS / dir. David Geddes, casting J.J. Ogilvy, Lyndsey Baldasare, David Rapaport, Tara David, Patty Majorczak-Connolly, Rj Tillman, producer Grainne Godfree, Sarah Nicole Jones, Glen Winter, Vladimir Stefoff, production Berlanti Productions, DC Entertainment, Warner Bros. Television mit Mikhail Gorbachev, USA

2017 "Riviera" Ривьера Episode #1.1 / ROLLE: GRIGORY LITVINOV/ dir. Philipp Kadelbach, writer Neil Jordan, John Banville, producer Foz Allan, Aaron Anderson, Richard Moat, Cameron Roach, casting Kelly Valentine Hendry, Juliette Ménager (french casting) Annette Trumel, production Archery Pictures, Sky Atlantic UK

2017 "Flikken Maastricht" Маастрихтские копы Cops Maastricht / voROLLE: MITJA / Valse liefde, Geld 1 Geld 2 dir.: Vincent Schuurman, Victor Reinier casting: Marina Wijn, Harm van der Sanden, Janusz Gosschalk producer: Reinout Oerlemans, Rolf Koot, Hans de Weers, prod.: Eyeworks, Multimedia Groep (MMG), Televisie Radio Omroep Stichting (TROS), AVROTROS, Vlaamse Radio en Televisie (VRT), Netherlands Amsterdam, Noord-Holland, 2017 "" " Einstein" Гений dir. Ron Howard writer Noah Pink casting Rose Wicksteed producer William M. Connor, Anna Culp, David Minkowski, Melissa Rucker, Matthew Stillman prod. EUE / Sokolow, Fox 21 Television Studios, Imagine Television, OddLot Entertainment

2017 "Genius" "Genius: Einstein" Гений / ROLLE: RUSSIAN LIEUTENANT/ dir. Ron Howard writer Noah Pink casting Rose Wicksteed producer William M. Connor, Anna Culp, David Minkowski, Melissa Rucker, Matthew Stillman prod. EUE / Sokolow, Fox 21 Television Studios, Imagine Television, OddLot Entertainment USA

2017 "Taken" Заложница :101 Hail Mary / DIFFERENT voROLES / Luc Besson (created by), Alexander Cary (developed for television by), Lena Cordina producer, Matthew Gross, Alexander Cary, Thomas Anargyros, Edouard de Vésinne, Luc Besson, Stephanie Gorin casting, Europacorp Television, Universal Television production National Broadcasting Company (NBC) USA, FRANCE

2017 "High Maintenance" Кайф с доставкой Meth(od) / Russian Hairdresser / dir. Katja Blichfeld, Ben Sinclair producer Gwen Bialic, Katja Blichfeld, Willy Friedman, Russell Gregory, Emi Irikawa casting Christine Kromer, Andrew Femenella, Lucy Pho production Home Box Office (HBO) (USA) Sky Atlantic (TV)

2018 Taken: Die Zeit ist dein Feind (TV Series) Charm School / ROLLE: VLAD KORCHENKO / dir. Michael Nankin, writer Alexander Cary, Sanford Golden, Karen Wyscarver, prod. Luc Besson, Matthew Gross, Greg Plageman casting Jesse Griffiths, p-on FLW Films, Universal Television, Europacorp Television, USA, FRANCE

2018 The Librarians "The Quest - Die Serie" Библиотекари And the Graves of Time / ROLLE: I V A N / producer Brandon Lambdin, Geoffrey Thorne, casting Lana Veenker, Barbara Stordahl, Angela Terry, Alexis Booth, Eryn Goodman, Ranielle Gray, Mike Page, Danny Stoltz, Sally Gates, Jason Crow, Kimberly McCollum, Susan Funk, production Electric Entertainment, USA

2018 Elementary (TV Series) Sober Companions /ROLLE: DORON/ dir. Seith Mann, created by Robert Doherty, casting Andrew Brown, producer Jordan Rosenberg, production Hill of Beans Productions, Timberman-Beverly Productions, CBS Television Studios, USA

2018 Billions Миллиарды Icebreaker 309 / ROLLE: MAX PUEBLO / created by Brian Koppelman, David Levien, Andrew Ross Sorkin, producer Mike Harrop, casting Nikita Dolese, Jenn Gaw, Katherine Hurt, Satchel Buck Jones, Amy McIntyre Britt, Scott Salter, prod. Showtime Entertainment, Paramount Home Entertainment, Sky Atlantic HD, Universal Pictures, mit John Malkovich, Toby Leonard Moore, Daniel K. Isaac, Paul Giamatti, Chris Banks, Kelly AuCoin, Shawna Christensen…USA

2018 Navy CIS ready or not /ROLLE: VIKTOR LOPUCHIN/ dir. Terrence O'Hara, writer Donald P. Bellisario, Don McGill, casting Jason Kennedy, Krysti Baxter, Meredith Goble, prod. Belisarius Productions, CBS Television Studios, USA

2018 Hawaii Five-0 Waiho Wale Kahiko /ROLLE: NIKOLAI MALKIN/ Dir. Bryan Spicer , casting Jennifer Cooper , Lindsay Jameyson prod. CBS Television Studios, USA

2018 Take Two Дубль два / ROLLE: OLEG BASAROV / (II) (2018– ) 103 Taken dir. Paul Holahan writer David Amann producer David Dewar, Todd Berger, Rachel Bilson casting Kendra Castleberry , Billy Murphy, Corinne Clark, Jennifer Page Adam Goodell Kit Hayward production ABC Studios, Tandem Productions (II), Milmar Pictures USA

2018 Barry Барри /ROLLE: TCHETCHENE/ dir. Alec Berg, Bill Hader casting Sharon Bialy, Sherry Thomas producer Emily Heller, Aida Rodgers Prod. Home Box Office (HBO) USA …Barry misses an acting class to honor an obligation. The detectives try to piece together a murder puzzle. Sally makes a mistake during a audition, and turns to Barry for comfort. The Chechens rejoice when a legendary assassin arrives…

2018 Madam Secretary Refuge / ROLLE: PRESIDENT NURI LAKOBA / 414 dir. Eric Stoltz writing credits Barbara Hall, Kristi Korzec producer Téa Leoni, Tony Palermo casting Mark Saks production Barbara Hall Productions, Revelations Entertainment, CBS Television Studios USA

2018 The X Files (original title) Akte X - Die unheimlichen Fälle des FBI (TV Series) This / ROLLE: RUSSE / dir. Glen Morgan writing Chris Carter casting Rick Millikan, Biz Urban prod. Bandersnatch Pictures, 20th Century Fox Home Entertainment, Fox ProSieben, USA mit David Duchovny, Gillian Anderson, Mitch Pileggi, Dean Haglund, Barbara Hershey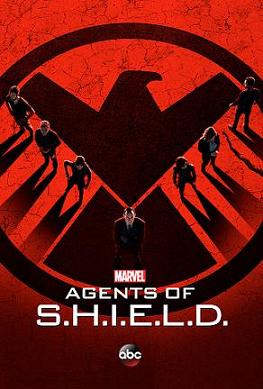 ROLLE: Anton Ivanov THE SUPERIOR

"Marvel's Agents of S.H.I.E.L.D." Агенты Щ.И.Т. / ROLLE: Anton Ivanov THE SUPERIOR /

( BOOM, The Man Behind the Shield, Self Control, All the Madame's Men, The Return dir. Billy Gierhart, Wendey Stanzler, Jed Whedon, Kevin Tancharoen, writer Stan Lee, Jack Kirby (based on the Marvel comics) Joss Whedon, Jed Whedon, Maurissa Tancharoen, Nora Zuckerman, Lilla Zuckerman, Daniel J. Doyle, Matt Owens, producer Emma Fleischer, Jeph Loeb, Craig Titley, casting Hannah Cooper, Sarah Finn, Zarah Kulczycki, Jeremy Lambert, Rob Swanson, Rich King production Mutant Enemy, Marvel Studios, USA


2018 The Honeymoon 517 dir. Garry A. Brown casting Hannah Cooper, Sarah Finn Molly Pinto Rob Swanson

World's End-The Return-All the Madame's Men-Self Control-The Man Behind the Shield-BOOM-Hot Potato Soup

Хищники Predators /NIKOLAI/ "RUSSISCHER Schwarzenegger" german & russian v.o. für Oleg Taktarov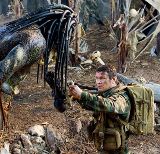 немецкий голос для :Олег Тактаров Nimród Antal USA
Produced by Elizabeth Avellan .... producer, John Davis .... producer Robert Rodriguez .... producer, Alex Young .... executive producer, casting by J.C. Cantu Mary Vernieu auch "Bane of existance" голос-немецкая featurette Trailer


trailer director ★DEMO:VOIX! STIMME! VOICE! ГОЛОС! hier! вот такой вот Олег"Русский ШварцНегер"


Трансформеры 3: Темная сторона Луны/ TRAILER

Transformers: Dark of the Moon / Rolle:Voskhod / Director:Michael Bay, Writer (WGA):Ehren Kruger, Paramount Pictures (presents) Mit John Malkovich-Bruce, John Turturro-immons etc. casting by Denise Chamian Режиссер: Майкл Бэй, Сценарий: Эрен Крюгер, В ролях: Чарльз Адлер, Джеймс Эвери, Рози Хантингтон-Уайтли,Майкл Дэниэл Кэссади, Ларри Кларк, Томас Кроуфорд, Питер Каллен, Эндрю Дэйли, Патрик Демпси, Джош Дюамель, Кевин Данн,Джон Фаррер, Мэйли Фланаган, Роберт Фоксуорт, Кэтлин Гати,Тайрез Гибсон, Кен Чон, Том Кенни, Инна Коробкина, Шайа ЛаБаф,Скотт Ливай, Джон Малкович, Фрэнсис МакДорманд, Гленн Моршауэр, Леонард Нимой, Кэрин Парсонс, Марк Райан, Крис Шеффилд, Джоэл Шок, Дэвид Сент-Джеймс, Стивен Тэйлор, Алан Тьюдик, Джон Туртурро, Хьюго Уивинг, Фрэнк Уэлкер, Джули Уайт,Ким Уитли…

Die Flucht Бегство, Flucht und Vertreibung / SOLDAT WASSILY / Kai Wessel Кай Вессель D casting by Nina Haun Andrius Paulavicius produced by Katrin Goetter Nico Hofmann Joachim Kosack Sebastian Werninger

Anonyma Eine Frau in Berlin, A woman in Berlin безымянная – одна женщина в берлине / Max Färberböck Макс Фербербёк mit Nina Hoss Yevgeni Sidikhin casting by Simone Bär produced by
Martin Moszkowicz Günter Rohrbach Bernhard Thür

Casino Royale КАЗИНО "РОЯЛЬ" Alcazar James Bond b/w thriller USA, UK

"Crash Test" 2011 Paramount Pictures Germany

…UNSERE MÜTTER, UNSERE VÄTER "Наши матери, наши отцы" v.o.creative actor´s sound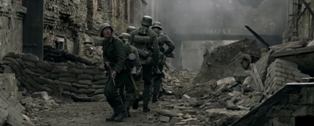 Kamera: David Slama casting: Sarah Lee, Valdone Maksvytyte
Das Drehbuch schrieb Stefan Kolditz ("Dresden", "An die Grenze"). Regisseur ist Philipp Kadelbach ("Hindenburg"). Er leitet das junge, preisgekrönte. Schauspielerensemble um Katharina Schüttler, Volker Bruch, Miriam Stein, Tom Schilling und Ludwig Trepte sowie in weiteren Rollen Mark Waschke, Christiane Paul, Götz Schubert, Bernd Michael Lade, Maxim Mehmet, Antonio Wannek, Sylvester Groth, Henriette Richter-Röhl und Trystan Pütter.Nico Hofmann, Geschäftsführer und Produzent teamWorx: "UNSERE MÜTTER, UNSERE VÄTER ist eine sensible, kritische Hommage an die Generation meiner Eltern, die nachdrücklich durch das Kriegsgeschehen geprägt wurde. Noch nie hat deutsches Fernsehen die Lebensläufe junger Menschen im dritten Reich derart differenziert in Fiktion umgesetzt wie es Stefan Kolditz in seiner dreiteiligen Drehbuchfassung, an der wir fünf Jahre gearbeitet haben, gelingt…"Drehort: Litauen Lietuvos Kinostudija & Deutschland…als beste Mehrteiler nominiert Deutsche Fernsehpreis 2013 wurde für die International Emmy Awards nominiert. Die begehrten "iEmmys" werden am 24.November 14 in New York vergeben

Eine gespaltene Nation - wohin gehört die Ukraine?
L'Ukraine, une nation divisée - als Sprecher


Transsiberian транссибирский экспресс /Du kannst deinen Lügen nicht entnemmen!/ RUSSE РУССКИЙ / Brad Anderson ES,LT,D,GB casting by John Hubbard Andrius Paulavicius

trailer Транссибирский экспресс

So glücklich war ich noch nie /Моя самая счастливая жизнь А.Адольф / RUSSISCH SPRACHFUEHRER / Alexander Adolph / D ArtHaus .


Nominierung-Deutscher Filmpreis 2010 - Beste darstellerische Leistung –männliche Hauptrolle Devid Striesow trailer

Gentille aka Good Girl Милашка / LE CARICATURISTE, MALER / Sophie Fillières / F casting by Yann Coridian

---trickFilm synchron animation voice over дубляж в мультипликации анимации★ DEMO

trickFilm synchron animation voice over дубляж в мультипликации анимации★ DEMO Sergei Kruglov is a former KGB agent. In 1988, Stan and Sergei were captured by their respective opponent sides, but during the prisoner exchange Stan was recaptured by the Soviets. After the Berlin Wall fell and the Soviet Union collapsed, Sergei's wife left him for a West German tennis equipment salesman and his son became an entrepreneur who sells Halloween costumes for dogs. Vowing to steal Stan's son for communism, he eventually moved to Langley Falls after Mr. Hallworthy died. Sergei then helped Steve construct a model rocket, while also teaching him in the ways of communism. Stan then wins Steve back, and Sergei helps Barry construct a rocket which wins the school's contest. Towards the end of the episode he acts like a normal neighbor to Stan coming over both to threaten him and then give Stan mail belonging to him that was in his mailbox. Sergei is a man obsessed with communism and getting revenge on Stan in "Red October Sky" after Sergei's son grew up to sell Halloween costumes to dogs as his job. He plans to do this by eventually making a "Stew seasoned with revenge". Despite this, they do seem to get along, such as when Sergei dropped off Stan's mail that was accidentally dropped off in his mailbox where only moments before he threatened to get his revenge. In "Phantom of the Telethon", Sergei trains Boris the Russian Circus Bear.In "Roy Rogers McFreely", we see that Sergei is an esteemed member of the Homeowners Association. Sergei Kruglov is voiced in Germany by W.Kanischtscheff. S03E13 S04E13

★DEMO:VOIX! STIMME! VOICE! ГОЛОС! hier!

Sergei Kruglov

American Dad! американский папаша / SERGEI FROM RUSSIA / Animation, mtv.de/tv/shows TrickFilm. "Red October Sky" Stan begibt sich auf die Jagd nach dem Ex-KGB-Agenten Sergei und ist extrem geschockt, als er feststellt, dass die Zielperson sein neuer Nachbar ist. Unterdessen war Sergei nicht untätig und hat aus Steve einen echten Kommunisten gemacht. Der absolute Worse-Case für einen CIA-Agenten!

Sprecher-coach in russian ROLLE:Yosemite Sam "Bugs Bunny und Looney Tunes (The Bugs Bunny Show)","Looney Tunes Back in Action" (German) Animation

Deutsche Disney-Trickfilm

"Yosemite Sam" Sam wohnt nebenan von Bugs Bunny und Daffy Duck. Er ist ein Lugner und Betruger und versucht immer wieder Bugs und Daffy zu verargern.

"Blauer Traum" Malte Stein Голубая мечта /ROLLE: MICHA /Aus dem Leben eines kleinen Parasiten… Production HFF Hochschule für Film und Fernsehen

Абсурдистан Absurdistan Veit Helmer /Synchron Consult. casting in Belarus/ Komödie/ Deutschland, Aserbaidschan, Georgien

trailer

"Baikonur" "Байконур" Реж.Файт.Вейт Хельмер / voiceRolle: Baikonur Chef/ Germany,Russia,France;mit Marie de Villepin-Julie Mahé,Alexander Asochakov-Iskander 'Gagarin' Orinbekov,produced by Veit Helmer-director/producer, Anna Katchko-co-producer,Gulnara Sarsenova-co-producer,Sergei Selyanov-co-producer,Editing by Vincent Assmann,Production Companies Veit Helmer Filmproduktion, CTB Film Company, Tandem Pictures,Distributors-X Verleih AG germany


Напряги извилины Режиссёр: Питер Сигал
getsmartmovie "Get Smart" Wir lieben es, die Welt zu retten!
/ KAOS AGENT Burcy Fellow / Peter Segal / Action, Komödie, Krimi USA casting by Roger Mussenden

Полупрофи Semi-pro / VAKIDIS / Kent Alterman / comedy / USA


trailer

"Hotel Babylon" / SERGEI / Tony Basgallop /Comedy-Drama/ UK casting by Julia Duff

ПОСЕТИТЕЛЬ Ein Sommer in New York - The Visitor /SLAVIC MAN & fahrer/ Yevgeniy Dekhtyar´s Stimme Directed & writing by Thomas McCarthy, casting by
Kerry Barden,Stéphane Foenkinos,Billy Hopkins,Paul Schnee,
Suzanne Smith(as Suzanne Crowley)

"Street Fighter: The Legend of Chun-Li" уличный боец / RUSSIAN BOSS /& con.Bison,Rose Director:Andrzej Bartkowiak, Writer:Justin Marks Adlabs Films, Capcom Company,Hyde Park Films,Legend Films casting by Nutjaporn 'Bow' Swasdiprom


trailer

"Middle Men" посредники /ROLLE: IVAN SOKOLOFF/ Director:George Gallo Writers:George Gallo, Andy WeissStars:Luke Wilson, Giovanni Ribisi and Gabriel Macht, Casting by Nancy Nayor


trailer

New York, I Love You "New York, je t'aime" "Нью Йорк я тебя люблю" russian coach Rolle:Jacob (segment "Shekhar Kapur") Emmanuel Benbihy (concept)
Directed by Shekhar Kapur written by Anthony Minghella casting by Kerry Barden ,Paul Schnee

"Ondine" /VLADIC/ v.o.casting; directed by Neil Jordan "Ундина" Режиссер: Нил Джордан casting by Susie Figgis,Frank Moiselle,Nuala Moiselle драма / фэнтези Режиссер: Нил Джордан Сценарий: Нил Джордан (сценарий) Продюсеры: Бен Браунинг, Джеймс Флинн, Нил ДжорданОператор: Кристофер Дойл В ролях: Тони Керран, Колин Фаррелл, Дервла Кирван, Стивен Ри, Дон Уичерли

trailer Ирландский рыбак вылавливает из моря женщину и вскоре решает, что она русалка.

nur..!casting bei Joe Wright film "Hanna" Writers:David Farr (screenplay) Seth Lochhead (writer)
Produced by Marty Adelstein , Leslie Holleran , Scott Nemes; Casting by Jina Jay Simone Bär

mit Cate Blanchett ...Marissa Wiegler , Eric Bana ... Erik Heller , Saoirse Ronan ... Hanna


"THE WAY BACK" "Путь домой" trailer

/RUSS.SOLDAT/VOSS/actor ´s dialect Coach/Directed by Peter Weir,screenplay-Keith R. Clarke,Exclusive Films-Company,produced by: Duncan Henderson,Joni Levin,Nigel Sinclair,Casting by Lina Todd, Buffy Hall,Vicky Wildman-UK,Poppy Bourchier,Ann Robinson-Australia,Mit:Colin Farrell-Valka,Ed Harris-Mr.Smith,Alexandru Potocean-Tomasz, Saoirse Ronan-Irena,Gustaf Skarsgård-Voss Режиссер: Питер Уир,Сценарий:Славомир Равич,Питер Уир,Оператор:Расселл Бойд,В ролях:Колин Фаррелл,Сорша Ронан,Захари Бахаров,Драгос Букур,Эд Харрис

ROLLE: Viktor Cherevin Director:

produzent:David Barron,Lorenzo di Bonaventura,Mace Neufeld,Mark Vahradian;casting:Deborah Aquila,Elaine Grainger, Lucinda Syson,Tricia Holz 2013 trailer russian trailer

actor´s dialect coach /russian/ "Jack Ryan: Shadow Recruit"

"Ruhet in frieden" - A Walk among the Tombstones - Прогулка среди могил dir.: Scott Frank, casting: Avy Kaufman, Krista Jasper, Leeba Zakharov, Zachary Luke Kislevitz, prod.: 1984 Private Defense Contractors, USA

"UnREAL" All In "ROLLE:ALEXI PETROV" dialect coach, dir. Peter O´Fallon, USA

The November Man Человек Ноября dir.: Roger Donaldson, casting:Nancy Bishop, Mary Vernieu, producer:Sriram Das, Beau St. Clair, production: Relativity Media, Irish DreamTime, mit: Pierce Brosnan, Luke Bracey, Olga Kurylenko- Role ALICE USA

"Hilde" Хильда
mit Heike Makatsch, Dan Stevens, Hanns Zischler, Monica Bleibtreu/ RECITER war news-reel / Kai Wessel Кай Вессель D casting by Nina Haun produced by Judy Tossell Jens Meurer Eric Benz Bastian Griese Anne Leppin Ralf Schmitz Berlinale Special – Gala Screenings im Friedrichstadtpalast Weltpremiere trailer


Nominierung-Deutscher Filmpreis 2010 Bestes Maskenbild,Bestes Kostümbild,Bestes Szenenbild,Beste Kamera / Bildgestaltung

"Dieci Inverni" "Десять Зим" "Ten Winters" Director, writer Valerio Mieli, Davide Lantieri(screenplay)&Isabella Aguilar(screenplay),Federica Pontremoli (screenplay supervision)&Aleksandr Lebedev(screenplay supervision),Produced by Roberto Bessi...producer, Elisabetta Bruscolini....producer, Elio Cecchin....line producer, Lora Del Monte....line producer, Uliana Kovaleva....associate producer, Domenico Maselli....line producer, Igor Porshnev....associate producer, Maria Sharabidze....line producer: Russia, Rezo Sharabidze....associate producer, Casting by Béatrice Kruger,Veronika Mancino Cast:Isabella Ragonese...Camilla,Michele Riondino...Silvestro,Glen Blackhall... Simone,Sergei Zhigunov...Fjodor,Sergey Nikonenko...Prof. Korsakov,Liuba Zaizeva...Liuba,Alice Torriani...Clara,Sara Lazzaro...Maria Antonietta,Francesco Brandi...Niccolò,Luca Avagliano...Ermanno,Francesca Cuttica...Elena,Roberto Nobile...Camilla's Father,Luis Molteni...Doctor,Vinicio Capossela...Himself /Rolle: VICTOR/ english & russian v.o. Жанр: Комедия. Режиссёр: Валерио Миели. Сценарий: Валерио Миели, Давид Лантьери (сценарий), Изабелла Агилар, Федерика Понтремоли, Александр Лебедев . Оператор: Марко Онорато...

"The Prinz & Me 3 - A Royal Honeymoon", Catherine Cyran, ROLLE: BORIS Production:Millennium Films,Nu Image Films,Sobini Films
Casting by,Manuel Puro,Jeremy Zimmerman,Casting Department,Katerina Goranova .... casting assistant



trailer Принц и я 3: Медовый месяц

"Almasty, la dernière expédition" une film de Jacques Mitsch avec Isabelle Gélinas-Cécilia, Robin Renucci-Grangier, Alain Dumas-Waldeck... ARTE

Déjà vingt ans que Jacques Grangier a renoncé à traquer l'Almasty (le légendaire homme sauvage du Caucase). Son ancienne compagne et collaboratrice, Cécilia Pitoef le fait venir au chevet d'une mourante qu'il avait déjà croisé vingt ans plus tôt et qui a une faveur à lui demander: l'enterrer auprès du fils qu'elle a eu avec un Almasty... Ce dernier voyage conduit les deux savants, ex-époux devenus "meilleurs ennemis" au coeur du pays Almasty... ROLLE: WALDECK

"LINKEROEVER"-"LEFT BANK" Director:Pieter Van Hees, ROLLE: VLAD, Writers: Christophe Dirickx (writer),Dimitri Karakatsanis, Production: Caviar Film, cast:Eline Kuppens-Marie,Matthias Schoenaerts-Bob, Sien Eggers-Bieke, Marilou Mermans-Jeanne, Frank Vercruyssen-Gilbert, Robbie Cleiren-Doktor Verbeke, Darya Gantura-Dunja (as Darya Kuznetsova), Ryszard Turbiasz

---

--------------------------------------

"Une femme à abattre" drama, avec Mélanie Doutey, Nino Kirtaze, Pavel Delag et Silvia Lulchelva, Kitodar Todorov...
Director:Olivier Langlois Writers:Didier Lacoste, Pauline Rocafull Raspail Production France Téléfilm d'Olivier Langlois,"Une femme à abattre" sera proposé en première diffusion au printemps prochain sur Arte. Une fiction annoncée comme "engagée et forte" sur le destin de la journaliste russe assassinée Anna Politkovskaïa.RésuméAprès l'assassinat d'Anna Politkovskaïa,son ami Andreï Karpov décide de rentrer à Moscou pour assister aux funérailles. Mais ce retour inquiète Claire, sa compagne, prof de français en région parisienne. Andreï, lancé sur les traces des assassins de son ami disparaît et Anna va à son tour à Moscou pour se lancer à sa recherche et reconstituer le puzzle de son enquête...ROLLE: DIMITRI, RUSS.POLIZIST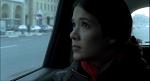 -------------------------------------------------------


www.indianajones.com "Индиана Джонс и Королевство хрустального черепа" trailer
Русский Агент / Режиссёр:Стивен Спилберг
Сценарий: Дэвид Копп, Джордж Лукас
"Indiana Jones and the Kingdom of the Crystal Skull" Indiana Jones und das Königreich des Kristallschädels aka Trojan Wedding / ROLLE: RUSSIAN AGENT / Steven Spielberg / USA casting by Debra Zane trailer

----------------------------------------------------

"2012" / ROLLE: ZULTANS COACH,Director by Roland Emmerich, casting by
Susan Taylor Brouse,Scott David,Judy Lee,April Webster trailer В календаре племени майя обнаружено предсказание, согласно которому в результате природных катаклизмов в 2012 году наступит конец света...

--------------------------------------------------

Eastern Promises "Порок на экспорт" Tödliche Versprechen Promesses de l'ombre / ROLLE: SOYKA &

русский креативный коач RUSSIAN coach/consult. for german actors- voice:
Viggo Mortensen ... Nikolai немецкий голос Вигго Мортенсен

Vincent Cassel ... Kirill / немецкий голос Венсан Кассель

David Cronenberg Дэвид Кроненберг Writer:Steven Knight (screenplay)
Serendipity Point Films UK CANADA USA Casting by
Deirdre Bowen Nina Gold produced by Robert Lantos Paul Webster Jeff Abberley Julia Blackman Stephen Garrett Tracey Seaward David M. Thompson

trailer Vor einigen Jahren zeichnete das Magazin "Russia!" den Schauspieler Viggo Mortensen mit einem Preis für seine Rolle in Tödliche Versprechen – Eastern Promises aus. Mortensen erhielt den Preis für die beste Darstellung einer russischen Figur in einem ausländischen Film. Die Redaktion befand Mortensens Darstellung des reuigen Banditen Nikolai als "berührend und wahrheitsgetreu".


voice & actor´s coach - ROLLE: "VIOLET GRAY" animation voice JoJo´s STIMME, Deutsch-hier!

Snoopy and Charlie brown the peanuts movie "Снупи и мелочь пузатая"


vo ROLLE:VIOLET GRAY - JoJo Putiloff

2017 Little Big Awesome (TV Movie) (child acting coach: voice, Synchron)

2017 JazzDuck (TV Movie) (child acting coach: voice, Synchron)

2017 "Criminal Minds: Beyond Borders" The Ripper of Riga / ROLLE: IVAN KOZAR / + russ.coach dir.Mikael Salomon, writers Erica Messer, Adam Glass, producer Gary Sinise, Ian Woolf casting Becky Silverman, Lisa Zambetti prod. CBS Television Studios, CBS Television Studios, USA 2017 "Taken" :101 Hail Mary / russian coach voROLE: TATJANA KUZNIKOVA+ DIFFERENT ROLES / Luc Besson (created by), Alexander Cary (developed for television by), Lena Cordina producer, Matthew Gross, Alexander Cary, Thomas Anargyros, Edouard de Vésinne, Luc Besson, Stephanie Gorin casting, Europacorp Television, Universal Television production National Broadcasting Company (NBC) USA, FRANCE

------------------------------------------------------------


"The International"
Иностранец aka "Интернэшнл" trailer

ROLLE: NICHOLAI YESHINSKI
Director:Tom Tykwer
Cast: Clive Owen, Naomi Watts, Armin Mueller-Stahl, Ulrich Thomsen, Jack McGee, Remy Auberjonois, James Rebhorn, Brian F. O'Byrne...Produced by Lloyd Phillips Gloria Fan Shannon Gaulding Alan Glazer Diloy Gülün Jeffrey Lurie Henning Molfenter Charles Roven Richard Suckle Matthew Tolmach Charlie Woebcken John Woo Casting by Michelle Guish, Kimberly Hope, Béatrice Kruger, Francine Maisler, Harika Uygur "The International" imdb
(Фабрис Скотт-ROLLE: Николай Ешинский)
Интернэшнл Триллер / Драмаю Агент Интерпола Луис Сэлинджер занимается расследованием деятельности одной из самых крупных и могущественных банковских структур, чтобы изобличить ее в финансовых махинациях, связанных с торговлей оружием и наркотиками. В итоге же он сталкивается с противодействием со стороны той самой правоохранительной системы, в которой он служит. Помощница окружного прокурора приходит ему на помощь..."The International" premiere Berlinale 2009

-----------------------------------------------------

Night at the Museum 2: Battle of the Smithsonian trailer "Ночь в музее 2" Nachts im Museum 2
/IVAN THE TERRIBLE /cons. Иван Грозный



Director:Shawn Levy Writers (WGA):Robert Ben Garant (written by) &
Thomas Lennon (written by) ...21 Laps Entertainment casting by: Heike Brandstatter Coreen Mayrs
Genre:Action | Comedy more Cast:Amy Adams-Amelia Earhart,Ben Stiller-Larry Daley,
Jonah Hill-Smithsonian Security,Guard (unconfirmed) Bill Hader-General George Armstrong Custer,Owen Wilson-Jedediah,Robin Williams-Teddy Roosevelt,Thomas Lennon-Wilbur Wright,Hank Azaria-Kah Mun Rah / The Thinker,Christopher Guest ... Ivan the Terrible,Dick Van Dyke-Cecil,Ricky Gervais-Dr. McPhee,Craig Robinson-Tuskegee Airman 2,Steve Coogan-Octavius,Eugene Levy-Einstein,Clint Howard, Ed Helms,Robert Ben Garant-Orville Wright,Mizuo Peck-Sacajawea,Rami Malek-Ahkmenrah,Patrick Gallagher-Attila the Hun,Samuel Patrick Chu-Teenage Boy #1,Jake Cherry-Nick Daley,Keith Powell-Tuskegee Airman 1,Jon Bernthal-Al Capone
Alain Chabat-Napoleon,Matthew Harrison-Neanderthal,Nicole Wilson-School Teacher,Alberta Mayne-Kissing Girl,Nick Dash-Ulysses S Grant,Regina Taufen-'Gina' the Secretary,Kerry van der Griend-Neanderthal,Darryl Quon-Hun #2,Rick Dobran-Neanderthal
Производство:Twentieth Century-Fox Film Corporation/1492 Pictures,США,2009 Кинопрокат: Двадцатый Век Фокс СНГ "Ночь в музее 2" (2009) Night at the Museum 2:Battle of the Smithsonian приключения / комедия Режиссёр:Шон Ливай Сценарий:Роберт Бен Гарант,Томас Леннон Продюсеры:Майкл Барнэтэн,Крис Коламбус,Шон Ливай,Марк Рэдклифф Исполнительные продюсеры:Томас М. Хэммел,Джош МакЛаглен Оператор:Джон Шварцман Художник:Клод Парэ Композитор:Алан Силвестри Монтаж:Дин Циммерман,Дон Циммерман В ролях:Бен Стиллер,Оуэн Уилсон,Эми Адамс,Юджин Леви,Рикки Джервейс, Стив Куган,Билл Хэйдер,Хэнк Азариа,Дик Ван Дайк,Рами Малик,Ален Шаба, Патрик Галлахер,Томас Леннон,Джейк Черри,Роберт Бен Гарант,Кристофер Гест,Мэттью Харрисон,Эд Хэлмс,Кит Пауэлл,Крэйг Робинсон...: Another Night Night at the Museum 2 Night at the Museum 2: Escape from the Smithsonian trailer

Avengers: Age of Ultron, Marvel's The Avengers 2: Age of Ultron , Мстители: Эра Альтрона / coach ROLLE: Wanda MAXIMOFF / Scarlet Witch / dir: Joss Whedon producer: Kevin Feige production: Marvel Studios casting: Sarah Finn, Reg Poerscout-Edgerton, Katy Covell, Ollie Gilbert, Tamara Hunter, Lillie Jeffrey, Claire Koonce, Jason B. Stamey mit: Scarlett Johansson, Elizabeth Olsen, Robert Downey Jr., Hayley Atwell, Chris Hemsworth, Aaron Taylor-Johnson, James Spader, Cobie Smulders, Tom Hiddleston, Samuel L. Jackson etc…

Avengers: Age of Ultron

-----------------------------------------------------------

"Налетчики" "Takers" The final job /ROLLE: SERGEI/ John Luessenhop
Джон Люссенхоп Grand Hustle Entertainment Overbrook Entertainment Rainforest Films USA; german voice f.-deutsche Stimme f. Gideon Emery,при участии:Zoe Saldana,Hayden Christensen,Paul Walker,Idris Elba,Matt Dillon,Johnathon Schaech,Jay Hernandez,Michael Ealy,Chris Brown,Steve Harris, casting by Lindsey Hayes Kroeger, David Rapaport Крутой детектив (Мэтт Диллон) встает между бандой грабителей и их планом по преступному обогащению на 20 миллионов долларов. РОЛЬ:СЕРГЕЙ trailer

-----------------------------------------------------------

"Titanic" tv «ТИТАНИК» /ROLLE: PETER LUBOV/ USA Canada Hungary UK

Den 100. Jahrestag des Untergangs der RMS Titanic begeht der britische Sender ITV Productions mit zahlreichen internationalen Partnern in einer vierstündigen Miniserie. In Deutschland wird der erste Teil davon am Karfreitag, dem 6. April um 17.30 Uhr beim ZDF ausgestrahlt, wie aus der Programmankündigung des Senders hervor geht. Der zweite Teil ist am Ostermontag, den 9. April, um 20.15 Uhr zu sehen. Wer nicht so lange warten möchte, der kann die Miniserie auch am 31. März und 1. April in der vierteiligen Schnittfassung auf dem Digitalkanal ZDFneo sehen. Zu den Hauptdarstellern gehören Linus Roache, Geraldine Somerville(Lily Potter aus den "Harry Potter"-Filmen), Maria Doyle Kennedy ("The Tudors", "Dexter"), Celia Imrie, Toby Jones, Perdita Weeks, Lee Ross, Jenna-Louise Coleman, Sophie Winkleman ("100 Questions", aktuell "Two And A Half Men") und Noah Reid , directed by Jon Jones produced by Chris Thompson, Nigel Stafford-Clark casting: Kate Rhodes James, Jon Comerford, Béatrice Kruger, Lisa Parasyn

"Im Jahr des Hundes" The Year of The Snake, Im Jahr der Schlange /postprod-special Angebot: russ.guard,policeman,more/ directed & writing by Dennis Gansel, casting by Nessie Nesslauer, produced by Thomas Friedl, Nina Maag, production UFA Cinema, mit Rade Serbedzija, Moritz Bleibtreu, Kasia Smutniak, Max Riemelt trailer

"Marvel's The Avengers", "Мстители"

Chris Hemsworth-Thor, Scarlett Johansson-Natasha Romanoff/Black Widow, Robert Downey Jr.-Tony Stark/Iron Man, Chris Evans-Steve Rogers/Captain America, Jeremy Renner-Clint Barton/Hawkeye, Samuel L. Jackson-Nick Fury etc..director-Joss Whedon, casting by Randi Hiller, Sarah Finn, company- Marvel Enterprises Фильм Marvel "Мстители" является продолжением эпических приключений, берущих начало в фильмах "Железный человек", "Невероятный Халк", "Железный человек 2", "Тор" и "Первый мститель". В проекте "Мстители" супергерои объединяются в уникальную команду.

/role: Weaseley + russian coach für Luise Helm- роль Natasha Romanoff/ trailer deutsch english russian

"Турист""The Tourist" /ROLLE: Demidov's Thug ДЕМИДОВ / german&russian v.o.für Igor Jijikine Directed by Florian Henckel von Donnersmarck, Production companies: GK Films, Spyglass Entertainment, Studio Canal mit Angelina Jolie-Elise Clifton-Ward, Johnny Depp-Frank Tupelo, Paul Bettany- Acheson, Timothy Dalton-Jones, Steven Berkoff-Ivan Demidov, produced by: Gary Barber, Roger Birnbaum, Jonathan Glickman, Tim Headington, Graham King, casting by: Susie Figgis, Stéphane Foenkinos-France, Béatrice Kruger-Italy…trailer

"Hangover 2""Мальчишник 2: Из Вегаса В Бангкок" Directed by Todd Phillips /ROLLE: Nikolai Николай & coach VLADI/ producer Daniel Goldberg casting by Justine Baddeley Kim Davis-Wagner Thitiya Thongbai prod.Green Hat Films Legendary Pictures В фильме "Мальчишник из Вегаса в Бангкок" Фил (Брэдли Купер), Стью (Эд Хелмс), Алан (Зак Галифианакис) и Даг (Джастин Барта) едут в экзотический Таиланд на свадьбу Стью. После незабываемой холостяцкой вечеринки в Вегасе, Стью решил не полагаться на судьбу и предпочел тихий, спокойный предсвадебный завтрак. Но все пошло не по плану. То, что случилось в Вегасе, уже случилось в Вегасе, но что случится в Бангкоке, они и представить себе не могли


Big Mama's Haus - Die doppelte Portion "Большие "мамочки":Сын как отец"

"Mommas: Like Father, Like Son" (original title) / ROLLE: CHIRKOFF /

trailer engl. deutsch Directed by John Whitesell, screenplay Matthew Fogel, story Don Rhymer, characters Darryl Quarles, produced by David T. Friendly, William Paul Clark, Jeremiah Samuels casting by Kim Coleman, Alexa L. Fogel, production companies Collective, The, Friendly Films (II), Friendly Films Productions, New Regency Pictures, Regency Enterprises, Runteldat Entertainment, Twentieth Century Fox Film Corporation mit Jessica Lucas, Martin Lawrence, Brandon T. Jackson, Portia Doubleday, Max Casella, Alexyz Danine Kemp Мартин Лоуренс возвращается в образе агента ФБР Малкольма Тернера, а также глубоко спрятанного альтер-эго Тернера "Большой мамочки". Но на сей раз к Тернеру присоединяется его пасынок Трент, когда они отправляются "под прикрытием" в женскую школу исполнительных видов искусства после того, как Трент становится свидетелем убийства. Представ в виде Большой Мамочки и крупной студентки Шарман, они должны найти убийцу раньше, чем он найдет их.

"Johnny English - Jetzt erst Recht" "Johnny English reborn" "Агент Джонни Инглиш: Перезагрузка"

director-Оливер Паркер,Produzent-Тим Бивэн,Крис Кларк,Эрик Феллнер, trailer:engl / ROLLE: KARLENKO /

Вторая часть похождений самого тупого в мире спецагента обзавелась новым трейлером. Удары ниже пояса никуда не исчезли (их даже стало больше), на сцене появляется агент Скалли, в ход идут шутки про королеву и побиение старушек. Английский юмор такой английский... Director:Oliver Parker,Buch:William Davies,Hamish McColl,Neal Purvis,Robert Wade;Produzent:Tim Bevan,Chris Clark,Eric Fellner,line producer france:Raphaël Benoliel,Produktion: Universal Pictures,Studio Canal,Working Title Films,casting: Lucy Bevan,Besetzung:Rowan Atkinson Johnny English,Dominic West-Simon Ambrose,Gillian Anderson-MI7 Agent Pamela Head, Rosamund Pike,Daniel Kaluuya-Tucker,Richard Schiff-Darsteller,Ben Miller-Bough,Christina Chong-Barbara,Joséphine de La Baume-Madeleine..

-"Johnny English - Jetzt erst Recht" "Johnny English reborn" "Агент Джонни Инглиш: Перезагрузка"

"Области тьмы": всего одна таблетка Почти библейская история с Робертом Де Ниро в роли главного злодея. "Limitless" "Ohne Limit" / ROLLE: GENNADY/ directed by Neil Burger, screenplay Leslie Dixon, Alan Glynn, mit Bradley Cooper-Eddie Morra, Robert De Niro-Carl Van Loon, Abbie Cornish- Lindy, Andrew Howard- Gennady, Anna Friel- Melissa, Johnny Whitworth- Vernon, Tomas Arana- Man in Tan Coat, Robert John Burke- Pierce, Darren Goldstein- Kevin Doyle, Ned Eisenberg- Morris Brandt, T.V. Carpio- Valerie, Richard Bekins- Hank Atwood, Patricia Kalember- Mrs. Atwood, Cindy Katz- Marla Sutton, Brian Anthony Wilson- Detective (as Brian A. Wilson) casting by Douglas Aibel, production:Many Rivers Productions, Boy of the Year, Intermedia, Relativity Media, Virgin Produced TRAILER deutsch engl.

7 Khoon Maaf / Susannas sieben Männer /

Rolle: NICOLAI VRONSKY/ german v.o. for Александр Дьяченко trailer


BERLINALE 61 PANORAMA; Director,producer & Original Music by:Vishal Bhardwaj, producer: Ronnie Screwvala ,screenplay: Ruskin Bond, Matthew Robbins, Vishal Bhardwaj, casting:Honey Trehan, production: UTV Spotboy, V.B. Pictures country: India, mit: Priyanka Chopra-Susanna Anna-Marie Johannes, Neil Nitin Mukesh-Major Edwin Rodriques, John Abraham-Jimmy 'Jim' Stetson, Irrfan Khan-Wasiullah Khan, Annu Kapoor-Inspector Keemat Lal, BOLLYWOOD BERLINALE (Berlin International Film Festival)

Девушка с татуировкой дракона, The Girl with the Dragon Tattoo , Verblendung /Rolle:TECH CLERK/ russ.trailer deutsch original

director: David Fincher , writers: Steven Zaillian, Stieg Larsson, producer: Ceán Chaffin, Scott Rudin, Søren Stærmose, Ole Søndberg, casting: Corinna Glaus, Maddy Hinton, Jeanette Klintberg, Patty Majorczak-Connolly, Sabyn Mayfield, Frida Mårtensson, Sasha Robertson, Mark Sussman, Jola Wieczorek, mit: Daniel Craig, Rooney Mara, Christopher Plummer, Stellan Skarsgård, Steven Berkoff, Robin Wright, Yorick van Wageningen, Joely Richardson, Geraldine James, Goran Visnjic, Donald Sumpter production: Columbia Pictures, Metro-Goldwyn-Mayer (MGM), Scott Rudin Productions, Yellow Bird Films, Film Rites, Ground Control

"Dame, König, As, Spion" "Tinker Tailor Soldier Spy" "Шпион, выйди вон!"


trailer engl. trailer deutsch ArtHaus



/ ROLLE: POLYAKOV ПОЛЯКОВ / немецкий голос для Константин Хабенский german voice over für:Konstantin Khabenskiy

1973 год, Лондон. Отставному агенту МI 6 Джорджу Смайли попадает информация о том, что среди верхушки разведслужбы орудует «крот». Смайли начинает его поиски. В связи с тем, что он теперь является лицом неофициальным, его миссия, и без того сложная, становится практически невыполнимой. Ему помогает молодой помощник, вместе с которым ему удается постепенно распутывать клубок, у которого нити тянутся из Будапешта, Парижа, Стамбула, и, понятное дело, из Москвы. События развиваются стремительно…director: Tomas Alfredson, writers: John le Carré(novel) Peter Straughan(screenplay), producer: Tim Bevan, Eric Fellner, Robyn Slovo, Alexandra Ferguson, mit: Gary Oldman, Colin Firth, Tom Hardy, John Hurt, Toby Jones, Mark Strong, Benedict Cumberbatch, Ciarán Hinds, David Dencik, Philip Martin Brown, Svetlana Khodchenkova casting by Jina Jay, Dixie Chassay, Alex Duxbury, Louis Elman, Katy Lake, Zsolt Ferenc Maier, Veronika Varjasi, production: Studio Canal, Karla Films, Paradis Films, Kinowelt Filmproduktion, Working Title Films, Canal+, CinéCinéma, France UK Germany

/ ROLLE: MATVEI Матвей / german v.o. for Yuriy Kutsenko немецкий голос для: Гоша Куценко trailer deutsch english


Первый голливудский проект, снимавшийся в Москве. Удивительные спецэффекты, 3D-формат! Пятеро молодых людей вынуждены сражаться, чтобы выжить после разрушительной атаки пришельцев на Москву. director:Chris Gorak, writing:Jon Spaihts, Leslie Bohem, M.T. Ahern, produced by: Timur Bekmambetov, Tom Jacobson, Iva Stromilova, Lulu Zezza, casting by: Venus Kanani, Mary Vernieu, Johnny Gidcomb, Michelle Wade Byrd mit: Emile Hirsch, Rachael Taylor, Olivia Thirlby, Joel Kinnaman, Max Minghella, Dato Bakhtadze…

UdSSR, 26.April 1986: Im AKW zu Tschernobyl auf dem Gebiet der ehemaligen Sowjetunion ereignet sich ein atomarer Zwischenfall. Der Reaktorblock 4 des örtlichen AKWs explodiert und stößt große Mengen atomar strahlenden Materials in die Atomsphäre, die weite Teile des umliegenden Gebietes direkt atomar verstrahlt. Die knapp 48 000 Einwohner der angrenzenden Stadt Prypjat werden erst einen Tag nach dem Unglück evakuiert. 48 Stunden haben die Bewohner Zeit ihre Sachen zu packen und die Stadt zu verlassen. Über die Gründe und das Ausmaß der Katastrophe erfahren sie wenig bis nichts. Die Folgen des atomaren Fallouts können in weiten Teilen Mitteleuropas registriert werden.
Jetzt: Eine Gruppe junger Amerikaner macht einen Trip durch Europa. Sie besuchen alle wichtigen Orte der alten Welt und entschließen sich, an einer Tour der besonderen Art teilzunehmen. Extreme Tourism – nennen sich diese Art der Reisen in unheimliche oder gefährliche Areale. In diesem Fall geht es nach Prypjat, die verlassene Stadt der Arbeiterschaft des AKW Tschernobyl. Nachdem die Gruppe das menschenleere Gelände erkundet hat und wieder zurück fahren will, finden sie ihren Wagen sabotiert. Auch ihr Führer kann sich hierauf keinen rechten Reim machen. Die drückenden Häuserschluchten scheinen doch nicht so verlassen, wie es zu Anfang erschien …

Припять Chernobyl Diaries / Rolle: URI Юрий / trailer русский german

director: Bradley Parker producer: Brian Witten screenplay: Shane Van Dyke, Carey Van Dyke, Oren Peli casting: Terri Taylor casting department: Aleksandar Adzic, Sarah Domeier, Patty Majorczak-Connolly, John McAlary, Mark Sussman production: FilmNation Entertainment mit: Olivia Dudley, Jonathan Sadowski, Jesse McCartney, Dimitri Diatchenko, Ingrid Bolsø Berdal, Devin Kelley trailer´s voice★DEMO:VOIX! STIMME! VOICE! ГОЛОС! hier!

MÖBIUS Мебиус Die Möbius Affäre /Rolle: SOBCHAK /СОБЧАК / Regie: Eric Rochant, casting: Gigi Akoka, Hervé Jakubowicz, Toby Whale, Dany Héricourt Mit Jean Dujardin , Cécile De France , Tim Roth, Branka Katic, Maksim Vitorgan , Vladimir Menshov , trailer France Belgien Luxemburg

trailer deutsch francais et russe

fb

Edge of Tomorrow Грань будущего / ROLLE: SOLDIER KUNTZ / director: Doug Liman, casting: Lucinda Syson, Akira Otaguro, production: Warner Bros. (presents), Village Roadshow Pictures, 3 Arts Entertainment, Translux, Viz Media mit Tom Cruise, Emily Blunt etc

Ride Along , Совместная поездка /ROLLE: M A R K O/


mit: Ice Cube, Kevin Hart, Tika Sumpter, Bruce McGill, regie: Tim Story, casting: Victoria Thomas, Dylan Jury, George Pierre, Andrew Hadzopoulos, producer: Matt Alvarez, Larry Brezner, Ice Cube, William Packer, production: Universal Picture, Cube Vision-, LBI Unterhaltung, Rainforest Films, USA trailer

Bauernopfer – Spiel der Könige, Pawn Sacrifice, Жертвуя пешкой /ROLLE: IIVO NEI/


dir. Edward Zwick, writers: Steven Knight, Stephen J. Rivele, Christopher Wilkinson, Steven Knight production: Gail Katz Productions, MICA Entertainment, Material Pictures, PalmStar Media, USA mit: Tobey Maguire, Liev Schreiber, Michael Stuhlbarg, Peter Sarsgaard, Lily Rabe, Robin Weigert, Evelyne Brochu, Seamus Davey-Fitzpatrick, Aiden Lovekamp, Sophie Nélisse…

Danbé, la tête haute / ROLLE: REFEREE (boxing) / dir. : Bourlem Guerdjou, producer : Thomas Anargyros, Frédéric Bruneel, Edouard de Vésinne, Benjamin Dupont-Jubien production: Europacorp Television, Arte France

""meiner" герой Олег Маланков

96 Hours - Taken 3 Taken 3 - L'ora della verità Заложница 3 /ROLLE: OLEG MALANKOV/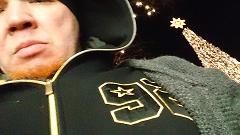 weltPREMIERE berlin ZOO-palast

Dir.: Olivier Megaton, writers: Luc Besson, Robert Mark Kamen, producer: Luc Besson, Michael Mandaville, casting: Deanna Brigidi, Pierre-François Créancier, Adam Hochfeld, Olivier Sagne, Tammy L. Smith production: EuropaCorp, M6 Films, Ciné+, Canal+ FRANCE mit: Liam Neeson, Maggie Grace, Famke Janssen, Dougray Scott, Jon Gries, Forest Whitaker…

Black Sea Черное море /ROLLE: ZAYTSEV/ dir.: Kevin Macdonald, writing credits: Dennis Kelly

casting: Nina Gold, Alena Garetovskaya, Hattie Mark, Theo Park producer: Charles Steel, Kevin Macdonald, Alexander Dostal production: Focus Features, Film4, Cowboy Films, Etalon Film UK ; mit: Jude Law, Grigoriy Dobrygin, Tobias Menzies, Scoot McNairy, Ben Mendelsohn, Jodie Whittaker, Michael Smiley, Konstantin Khabenskiy, Sergey Puskepalis…trailer russ. deutsch engl.

John Wick Джон Уик /ROLLE: VICTOR/ trailer dir.: Chad Stahelski screenplay: Derek Kolstad, producer: Basil Iwanyk, David Leitch, Eva Longoria, Mike Witherill casting: Jessica Kelly, Suzanne Smith production: 87Eleven mit: Keanu Reeves, Adrianne Palicki, Willem Dafoe, Bridget Moynahan, Bridget Regan, Ian McShane, Alfie Allen, Jason Isaacs, Lance Reddick, Dean Winters, Kevin Nash , Marija Skangale , trailer engl. deutsch China Canada USA

Kingsman: The Secret Service Kingsman: Секретная служба /ROLLE: BIGGEST GOON/

dir.: Matthew Vaughn writers: Jane Goldman producer: Adam Bohling, David Reid casting: Reg Poerscout-Edgerton, Emma Callinan, Katy Covell, Oliver Gilbert, Lillie Jeffrey production: Marv Films, Twentieth Century Fox Film Corporation USA UK mit: Samuel L. Jackson, Michael Caine, Colin Firth, Mark Hamill, Jack Davenport, Tom Prior, Taron Egerton, Sofia Boutella, Sophie Cookson trailer deutsch engl. russ.

M o r t d e c a i , Der Teilzeitgauner, М о р д е к а й Макабр /ROLLE: VLADIMIR/ dir.: David Koepp, writer: Eric Aronson, producer: Christi Dembrowski, Johnny Depp, Andrew Lazar, Patrick McCormick, Gigi Pritzker, casting: Elaine Grainger, John Papsidera, Deanna Brigidi, Rich King, Jeremy Lambert, Hattie Mark, Casting Collective, 2020 Casting, production: Huayi Brothers Media, Infinitum Nihil, Mad Chance Productions, OddLot Entertainment USA


mit: Johnny Depp, Olivia Munn, Aubrey Plaza, Ewan McGregor, Gwyneth Paltrow, Paul Bettany, Jeff Goldblum, Oliver Platt, Ulrich Thomsen, Carly Steel, Jamie Bernadette…

Anatoli Boukreev ´s Stimme


Everest Эверест /ROLLE: ANATOLI BOUKREEV/ dir.: Baltasar Kormákur, producer: Nicky Kentish Barnes, Tim Bevan, Liza Chasin, Eric Fellner, Evan Hayes, Brian Oliver, Tyler Thompson casting: Fiona Weir, Kate McLaughlin, Alice Searby, Sarah Wilson production: Universal Pictures, Working Title Films, Walden Media, Free State Pictures, Cross Creek Pictures, Chromakey-Hire.Com mit Keira Knightley, Robin Wright, Jake Gyllenhaal, Josh Brolin, Clive Standen, Sam Worthington, Michael Kelly, Tom Goodman-Hill, Ingvar Eggert Sigurðsson, Naoko Mori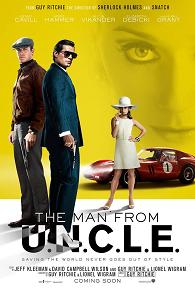 The Man from U.N.C.L.E. Агенты А.Н.К.Л. /ROLLE: OLEG (KGB)/ + auch russ.coach-role Illya Kuryakin Илья Курякин/ dir. Guy Ritchie, writers: Guy Ritchie, Lionel Wigram, producer: Steve Clark-Hall, John Davis, Jeff Kleeman, Lionel Wigram, production: Davis Entertainment, Warner Bros., casting: Reg Poerscout-Edgerton, Vanessa Baker, Emma Callinan, Katy Covell, Ollie Gilbert, Lillie Jeffrey, 2020 Casting mit: Alicia Vikander, Henry Cavill, Hugh Grant, Armie Hammer, Jared, Harris, Elizabeth Debicki, Ekaterina Zalitko, Christian Berkel, Luca Calvani, Jorge Leon Martinez, Joana Metrass, Daniel Westwood, Claudia Newman, Vivien Bridson, Christopher Sciueref, David Menkin, Gordon Alexander, Simona Caparrini, Cesare Taurasi, Ben Wright, Michael Peluso, Christopher Marsh, Graham Curry, Francesco De Vito, Nicolas Bosc, Alessandro Ananasso, Anick Wiget, Alexander Bracq, Jefferson King, Jonathan Nadav, Luca Della Valle, Alexander Hathaway, Anthony Ray, Gino Picciano, Sayed Kassem, David G. Robinson, Lazaros Pasdekis… USA...

The Man from U.N.C.L.E. Агенты А.Н.К.Л. Codename U.N.C.L.E.

Bridge of Spies : Der Unterhändler Шпионский мост / ROLLE: SOV.INTERROGATOR / dir.Steven Spielberg, writing credits-Matt Charman, Ethan Coen, Joel Coen, producer-Kristie Macosko Krieger, Marc Platt, Steven Spielberg, co-producer-Christoph Fisser, Henning Molfenter, Charlie Woebcken, casting-Ellen Lewis, Johanna Ragwitz, Jolanda Anthony, Toby Ashraf, Billy Dowd, Lucas Arthur Englander, Lucky Englander, Betsy Fippinger, Fritz Fleischhacker, Annika Sell, Kate Sprance, Dominik Watin, Lech Zdunkiewicz, production-Amblin Entertainment, DreamWorks SKG, Fox 2000 Pictures, Marc Platt Productions, Participant Media, Reliance Entertainment, Studio Babelsberg mit: Tom Hanks, Alan Alda, Amy Ryan, Eve Hewson, Austin Stowell, Billy Magnussen, Domenick Lombardozzi, Mark Rylance, Nadja Bobyleva etc. ..


Anwalt James Donovan (Tom Hanks) aus Brooklyn wird plötzlich in das politische Geschehen zu Zeiten des Kalten Krieges verwickelt. Beauftragt vom CIA, soll er die Freilassung eines in der UdSSR verhafteten US-amerikanischen U-2-Piloten erwirken. USA Bridge of Spies : Der Unterhändler Шпионский мост trailer trailer/russisch

ROLLE: SOV.VERNEHMUNGSBEAMTE vo premiere 10 Dezember 2015 (Deutschland)

"Samba" "Heute bin ich Samba" /ROLLE: LE RUSSE/ dir.: Olivier Nakache, Eric Toledano producer: Nicolas Duval-Adassovsky, Laurent Zeitoun, Yann Zenou, Omar Sy production: Quad Productions cinematography by: Stéphane Fontaine casting: Gigi Akoka, Aurore Broutin, Aurore Broutin, Florence Loubeau, Marie-France Michel FRANCE presse

mit : Charlotte Gainsbourg Шарлотта Генсбур , Omar Sy, Tahar Rahim, Liya Kebede, Hélène Vincent, Izïa Higelin …

Super-Hypochonder Supercondriaque /ROLLE:OFFIZIER,OPA,"UKRAINEr"/ irgendwo im Wilden OSTen … ·Regie,Buch: Dany Boon, Produzent: Jérôme Seydoux, Eric Hubert, Romain Le Grand, Patrick Quinet, Stephane Quinet, casting: Pierre-Jacques Bénichou, Patrick Hella, François Parascan production: Pathé, Les Productions du Ch'timi, TF1 Films Production, Artémis Productions , Frankreich, Belgien, avec: Дэни Бун-Dany Boon, Alice Pol, Kad Merad, Jean-Yves Berteloot, Judith El Zein, Marion Barby, Marthe Villalonga, Vanessa Führer, Valérie Bonneton etc

Romain Faubert est un homme seul qui, à bientôt 40 ans, n'a ni femme ni enfant. Le métier qu'il exerce, photographe pour dictionnaire médical en ligne, n'arrange rien à une hypocondrie maladive qui guide son style de vie depuis bien trop longtemps et fait de lui un peureux névropathe. Il a comme seul et véritable ami son médecin traitant, le Docteur Dimitri Zvenka, qui dans un premier temps a le tort de le prendre en affection, ce qu'il regrette aujourd'hui amèrement. Le malade imaginaire est difficilement gérable et Dimitri donnerait tout pour s'en débarrasser définitivement. Le docteur Zvenka pense avoir le remède qui le débarrassera en douceur de Romain Faubert : l'aider à trouver la femme de sa vie. Il l'invite à des soirées chez lui, l'inscrit sur un site de rencontre, l'oblige à faire du sport, le coach même sur la manière de séduire et de se comporter avec les femmes. Mais découvrir la perle rare qui sera capable de le supporter et qui par amour l'amènera à surmonter enfin son hypocondrie s'avère plus ardu que prévu... Regisseur, Drehbuchautor und Hauptdarsteller Dany Boon lässt sich am ehesten als französische Version von Michael "Bully" Herbig bezeichnen, denn ähnlich wie Herbig brach Boon mit seinen Filmkomödien in seinem Heimatland alle Kassenrekorde. Während der Franzose in Willkommen bei den Sch'tis und Nichts zu verzollen die Vorurteile zwischen verschiedenen Kulturen thematisiert, dreht sich Boons neuer Film Super-Hypochonder um einen Keim-Phobiker und dessen Arzt. Prokino Filmverleih «Суперипохондрик» «Любовь от всех болезней» trailer russe

«Маппеты 2» Muppets Most Wanted /ROLLE: RUSSIAN GULAG PRISONER /director:James Bobin,kamera:Don Burgess,casting: Victor Jenkins, Terri Douglas, Kelly Valentine Hendry, Tamara Notcutt, Randi Hiller, Harry Parker,produzent:David Hoberman, Todd Lieberman,production:Walt Disney Pictures, USA

Das Kabinett des Doktor Parnassus The Imaginarium of Doctor Parnassus "Воображариум доктора Парнаса" /ROLLE: PIOTR/ Directed by Terry Gilliam written byTerry Gilliam,Charles McKeown casting by Irene Lamb,Maureen Webb trailer .

Johnny Depp-Tony (1st transformation) Heath Ledger-Tony Colin Farrell-Tony (3rd transformation) Christopher Plummer-Dr. Parnassus Jude Law-Tony (2nd transformation) Lily Cole-Valentina
Tom Waits-Mr. Nick Vitaly Kravchenko-Piotr Andrew Garfield-Anton Quinn Lord-9 Year Old Son
Verne Troyer-Percy Paloma Faith-Sally,Cassandra Sawtell-Olga,Carrie Genzel-Journalist,Michael Eklund-Tony's Aid,Brad Dryborough-Repulsed Diner,Ryan Grantham-Little Anton,Johnny Harris-Policeman,Mark Benton-Dad,Michael Jonsson-Paramedic #2,Simon Day-Inspector,Richard Riddell-Martin,Ian A. Wallace-Fourth Monk,Mackenzie Gray-Substitute Monk,Fraser Aitcheson-Dancing Policeman,Peter New-Paramedic #1 Joseph Cintron-Monk,Erika Conway-Mother at Puppet Show,John Snowden-Chauffer Igor Ingelsman-Gregor,David Smallbone-Sally's friend #2,Richard Shanks-Martin's Friend,Wendy Carson-Nun #1,Bruce Crawford-Drunken Man Ildiko Ferenczi-Guest,Craig Fraser-Debonaire Gent,Sam Gaukroger-Boy on ride Sarah Groundwater-Shop Girl,Emil Hostina-Serge,Sid Karne-Policeman,Emma Karwandy-Valentina's Daughter,Montserrat Lombard-Sally's friend Katie Lyons-Martin's Girlfriend,Scott A. McGillivray-Dancing Policeman #4,Shane Nolan-Police Officer,Sian Scott-Linda,Pearce Visser-Dancing Policeman,Simon John Wilson-Fairground Man,Kis Yurij-Third Monk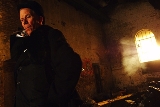 приключения/фэнтези/мистика, Дубляж /ПЁТР/
Режиссёр:Терри Гилльям Сценарий:Терри Гилльям,Чарльз МакКеоун
Продюсеры:Эми Гилльям,Сэмюэл Хадида, Уильям Винс Исполнительные продюсеры:Патрис Теро, Дэвид Валло
Оператор:Никола Пекорини,Художник:Анастасия Масаро Композиторы:Джефф Дэнна,Майкл Дэнна
Монтаж:Мик Одсли,Костюмы:Моник Прудом В ролях:Джонни Депп,Хит Леджер,Джуд Лоу,Колин Фаррелл,Том Уэйтс,
Кристофер Пламмер,Верн Тройер,Марк Бентон,Лили Коул,Саймон Дэй,Майкл Эклунд,Эндрю Гарфилд,Кэрри Гензель,Маккензи Грэй,
Джонни Харрис,Микаэль Йонссон,Эмма Карванди,Куинн Лорд
В кадре:Бессмертный доктор Парнасс уже тысячу лет путешествует по миру со своей театральной труппой, предлагая зрителям пройти через магическое зеркало и совершить путешествие по иным мирам.Силу управлять воображением людей Парнасс обрел заключив сделку с дьяволом — и дьявол приходит за платой, которой должна стать дочь доктора Валентина. Но в Лондоне к труппе
присоединяется таинственный незнакомец Тони, который отправляется в параллельные миры, чтобы спасти девушку
За кадром:Дьявола в фильме сыграл Том Уэйтс, роль Тони частично сыграл Хит Леджер. После трагической смерти актера эту роль доиграли за него Джонни Депп, Джуд Лоу и Колин Фаррелл — смена актеров стала символизировать трансформации героя. Гонорары за фильм Депп, Лоу и Фаррел перечислили на счет несовершеннолетней дочери Леджера.Цитата:"Фильм в некотором смысле автобиографический. Я хотел привить Лондону немножечко фантазии в качестве антидота от современного положения вещей, раскрепостить зрителей, выросших на фильмах "пристрели-их-всех" (Терри Гилльям) trailer


KINOSTART 12.11.15

EISENSTEIN in GUANAJUATO Que viva Eisenstein! Эйзенштейн в Гуанахуатo

fest presse

/ROLLE: GRISHA ALEXANDROV Григорий Васильевич Александров /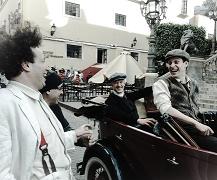 Да здравствует Мексика! ¡Que viva México!

production

dir./writing Peter Greenaway, produced by: Bruno Felix, San Fu Maltha, Cristina Velasco, Femke Wolting, line producer: Karin S. de Boer, co-producer: Peter De Maegd, Liisa Penttilä, casting: Karin S. de Boer, Nancy Bishop, production: Submarine, Fu Works, Paloma Negra Films, Edith Film Oy, Potemkino, Mollywood, Vrijzinnig Protestantse Radio Omroep (VPRO), Yleisradio (YLE), ZDF/Arte, Netherlands|Mexico|Finland|Belgium|France


...(Сергей Эйзенштейн 1932 ¡Que viva México!)

2016 RIOT - Бунт / Rolle: BALAM / dir. John Lyde, producer John Lyde, writer Spanky Dustin Ward, production Mainstay Productions, Matthew Reese Films, VMI Worldwide, USA trailer

2016 The Purge: Election Year Die Säuberung Судная ночь 3 /ROLLE: UNCLE SAM / dir. James DeMonaco, producer: Michael Bay, Jason Blum, Andrew Form, Brad Fuller, Bradley Fuller, Sebastien Lemercier, casting: Terri Taylor, Ally Conover, Sarah Domeier, Dann Fink, prod. Blumhouse Productions, Platinum Dunes, Why Not Productions, Universal Pictures USA, FRANCE

2016 Sniper: Ghost Shooter Снайпер / ROLLE: SERGEI ZOTOV Сергей Зотов / dir.Don Michael Paul, producer: Jeffery Beach, Phillip J. Roth, casting: Jeff Gerrard, Gillian Hawser, prod.: UFO International Productions, Aquarium Studios

2016 CANADA USA KINOFILM "Deadpool" X-Men Origins: Deadpool Дэдпул Дедпул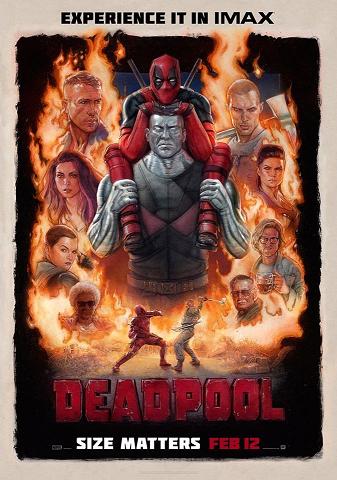 ROLLE: COLOSSUS (Piotr "Peter" Nikolaievitch Rasputin)

original

Пётр "Питер" Николаевич Распутин v.o. premiere 11.February 2016 germany

dir.: Tim Miller, writer: Rob Liefeld, Fabian Nicieza, Rhett Reese, Paul Wernick, producer: Simon Kinberg, Ryan Reynolds, Lauren Shuler Donner, casting: Ronna Kress, Hannah d'Angerio, James Forsyth, Christian Kaplan, Micah Dahlberg production: Twentieth Century Fox Film Corporation, TSG Entertainment (in association with), Marvel Enterprises,mit: Morena Baccarin, Gina Carano, Ryan Reynolds, Rachel Sheen, Ed Skrein, Stan Lee, Brianna Hildebrand, T.J. Miller, Taylor Hickson, Stefan Kapicic…

BIOgaphie: (Russian: Пётр "Питер" Николаевич Распутин) was born on the Soviet collective farm, called the Ust-Ordynski Collective, near Lake Baikal in Siberia. Piotr loved his brother, the famous cosmonaut Mikhail Rasputin, and his younger sister, Illyana Rasputin and would pass the time drawing or painting, as he was also a great artist. Piotr's superhuman powers emerged in adolescence. At first, Rasputin was content simply to use these powers to aid the other people of the Collective.

2016 SING Путь к славе Зверопой / Der boss Bär "BOSS BEAR"/ dir. Garth Jennings, producer Janet Healy, Christopher Meledandri, music Joby Talbot, casting voice Mickie McGowan production Dentsu, Fuji Television Network, Hammer & Tongs, Illumination Entertainment, Universal Pictures USA JAPAN

2016

SING ! brother

2017 xXx: Return of Xander Cage Три икса: Мировое господство xXx: Die Rückkehr des Xander Cage xXx: Reactivated / ROLLE: RED ERIK /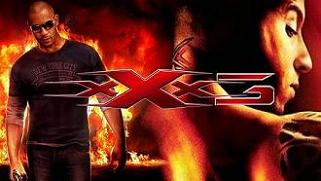 RED ERIK

mit : Nina Dobrev, Ruby Rose, Vin Diesel, Samuel L. Jackson, Donnie Yen, Toni Collette, Deepika Padukone, Rory McCann, Tony Jaa, Kris Wu, Hermione Corfield, Michael Bisping…dir. D.J. Caruso, writers Rich Wilkes, F. Scott Frazier, Chad St. John, producer Vin Diesel, Jeff Kirschenbaum, Joe Roth, Samantha Vincent casting Anne McCarthy, Edna Lerebours, Miguel Fernandez, Morgan Robbins voice casting Patty Majorczak-Connolly, Mark Sussman production: Columbia Pictures Maple Cage Productions, One Race Films, Revolution Studios, Rox Productions USA trailer trailer engl trailer deutsch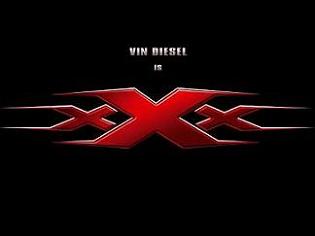 2017

2017 American Assassin НАЁМНИК Американский / ROLLE: BORIS BARTOSH / dir. Michael Cuesta, writer Vince Flynn, Stephen Schiff, Michael Finch, Edward Zwick, Marshall Herskovitz producer Lorenzo di Bonaventura, Nick Wechsler casting Elaine Grainger, Dann Fink, Joe Cappelletti, Bruce Winant production CBS Films, Lionsgate, Nick Wechsler Productions, Di Bonaventura Pictures mit Dylan O'Brien, Taylor Kitsch, Michael Keaton, Michael Keaton, Sanaa Lathan, Sanaa Lathan, Sanaa Lathan , trailer

2018 Mute Bez slowa / ROLLE: A K I M / dir. Duncan Jones, writer Damon Peoples, Michael Robert Johnson, producer Stuart Fenegan, co-producer Christoph Fisser, Henning Molfenter, Charlie Woebcken, casting Lindsay Graham, Manuel Puro, Mary Vernieu, Kirsten Marbert, Patrick Winkler, prod. Liberty Films UK, Studio Babelsberg, Netflix UK, Germany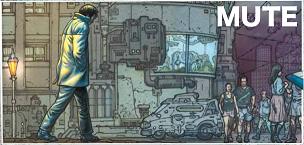 mit Alexander Skarsgård, Paul Rudd, Justin Theroux, Seyneb Saleh, Gilbert Owuor, Robert Sheehan, Nikki Lamborn, Noel Clarke, Daniel Fathers, Florence Kasumba…

2018

2017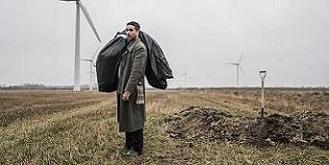 Igor Ladpolny

2017 "Dræberne fra Nibe" "Small Town Killers" Malzenskie porachunki /ROLLE: IGOR LADPOLNY/ dir. Ole Bornedal, producer Jonas Allen, Peter Bose, Lone Korslund, Karen Bentzon, casting Djamila Hansen, prod. Miso Film, 4Fiction, Nordisk Film, distrib. DCM Film Distribution mit Nicolas Bro, Ulrich Thomsen, Mia Lyhne, Lene Maria Christensen, Gwen Taylor, Søren Malling, Birthe Neumann, Ole Thestrup, Elsebeth Steentoft, Joel Spira, Jens Andersen, Alexander Behrang Keshtkar, Johanne Louise Schmidt, Mikkel Arendt, Kim Kold, Jørgen W. Larsen…

2018 Dans la cour Женщина во дворе In the Courtyard / ROLLE: LEV / directed by Pierre Salvadori screenplay David Léotard collaboration Benoît Graffin producer Philippe Martin production Les Films Pelléas casting Alain Charbit cinematography Gilles Henry…

In the Courtyard

avec Catherine Deneuve Gustave Kervern Féodor Atkine Pio Marmaï Michèle Moretti Nicolas Bouchaud Adeline Moreau…

Женщина во дворе

2018 Champagner & Macarons - Ein unvergessliches Gartenfest Place Publique / ROLLE: PAVEL / dir.Agnès Jaoui writing Jean-Pierre Bacri, producer Saïd Ben Saïd, Michel Merkt, casting Brigitte Moidon, production SBS Films, FRANCE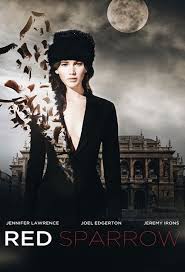 2018 Red Sparrow Красный воробей / actors dialect coach /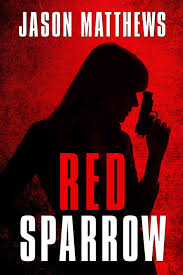 2018

2018 dir. Francis Lawrence, writer Justin Haythe, Jason Matthews, casting Denise Chamian, Zsolt Csutak, Beth Day, Priscilla John, Tamás Kertész, Andreya Lynham, Orla Maxwell, Jordana Sapiurka, producer Peter Chernin, Jenno Topping, Steven Zaillian, production Chernin Entertainment, Film Rites, Soundtrack New York, 20th Century Fox , USA - actors dialect coach sb

30.8.2018

2018 Bad Spies The Spy Who Dumped Me Шпион, который меня кинул dir. Susanna Fogel writer David Iserson Susanna Fogel casting Deborah Aquila Zsolt Csutak Theo Park Jennifer L. Smith Tricia Wood producer Brian Grazer Erica Huggins production Imagine Entertainment Lionsgate stars Mila Kunis Sam Heughan Kate McKinnon… USA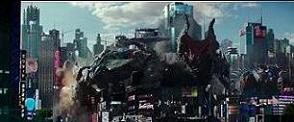 2018 Pacific Rim Uprising Тихоокеанский рубеж 2 / actors dialect coach /

dir. Steven S. DeKnight, writer Travis Beacham, Steven S. DeKnight, T.S. Nowlin, Kira Snyder, Emily Carmichael, producer John Boyega, Cale Boyter, Guillermo del Toro, Jon Jashni, Femi Oguns, Mary Parent, Thomas Tull, casting Sarah Finn, Kirsty McGregor, production Double Dare You (DDY), Legendary Entertainment, Perfect World Pictures (Beijing), Universal Pictures, China, USA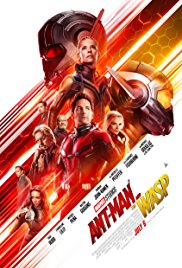 ROLLE: ANITOLOV Release Date: 26 July 2018 (Germany)

Ant-Man and the Wasp Человек-Муравей и Оса / ROLLE: ANITOLOV / dir. Peyton Reed writing credits Chris McKenna Erik Sommers Andrew Barrer Gabriel Ferrari Paul Rudd Stan Lee Larry Lieber Jack Kirby producer Kevin Feige casting Sarah Finn Toni Avalos Celia Becerra Brad Bittner Adriana Del Valle Alexandra Di Giacomo Molly Doyle Tara Feldstein Barbara Harris Alyssa Jacobson Nicholas A. Mudd Chase Paris Jason B. Stamey production Marvel Studios USA

2018 November 8 premiere germany

2018 Hunter Killer / ROLLE: CAPTAIN / dir. Donovan Marsh writing credits Arne Schmidt Jamie Moss George Wallace Don Keith producer Gerard Butler Mark Gill Toby Jaffe Neal H. Moritz Matthew O'Toole Alan Siegel John Thompson Les Weldon casting Pam Dixon Elaine Grainger Anne McCarthy Kellie Roy Marianne Stanicheva Alena Garetovskaya Emma Gunnery Hrista Ilieva Lauren Wilkinson Kimball Rumyana Popova Morgan Robbins production G-BASE Hishow Entertainment Millennium Films Original Film SprocketHeads (Alaska) Tucker Tooley Entertainment China USA

15.02.2018

2018 The Shape of Water Форма воды / ROLLE: BURLY RUSSIAN / dir.Guillermo del Toro writer Guillermo del Toro Vanessa Taylor producer J. Miles Dale Guillermo del Toro casting Robin D. Cook Catherine Gilchrist Ashley Gray Jonathan Oliveira production Bull Productions Double Dare You (DDY) Fox Searchlight Pictures mit Sally Hawkins Michael Shannon Richard Jenkins Octavia Spencer Michael Stuhlbarg Doug Jones…USA

2018

2018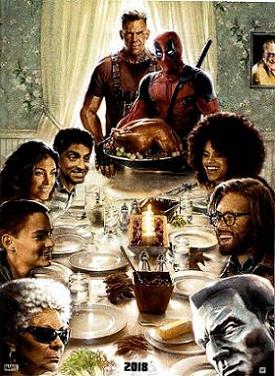 COLOSSUS Piotr "Peter" Nikolaievitch Rasputin in DEADpool 2

2018

2019 Welcome to Marwen Willkommen in Marwen Удивительный мир Марвена /dialect actors coach russ-ger/ dir. Robert Zemeckis, writing Caroline Thompson, Robert Zemeckis, producer Cherylanne Martin, Jack Rapke, Steve Starkey, casting Scot Boland, Victoria Burrows prod. DreamWorks, ImageMovers, Universal Pictures, USA

ROLLE: ANNA

2019 Can You Ever Forgive Me? / ROLLE: ANDREI / dir. Marielle Heller writers Nicole Holofcener Jeff Whitty producer Anne Carey Amy Nauiokas David Yarnell casting S.J. Allocco Stephanie DeCourcey Dann Fink Ashley Diane Long David M. Waldron production Fox Searchlight Pictures USA

ROLLE: ANDREI

stars Melissa McCarthy Julie Ann Emery Alice Kremelberg Richard E. Grant Christian Navarro Joanna Adler Shae D'lyn Jane Curtin Marc Evan Jackson

premiere germany 7. Februar 2019

2019

------------------------------------------------------

righteous kill film.ru..."Право на убийство" trailer


righteous kill /ROLLE :YEVGENY MUGALAT/ german voice for Oleg Taktarov
"Kurzer Prozess" Dir.:Jon Avnet Writer(WGA):Russell Gewirtz, Crime Drama Mystery casting by Nancy Klopper Нэнси Клоппер Cast:Robert De Niro-Turk Al Pacino-Rooster 50 Cent-Spider (as Curtis Jackson)
Carla Gugino-Karen Corelli John Leguizamo-Det. Simon Perez
Donnie Wahlberg-Det. Ted Riley Brian Dennehy-Lieutenant Hingis,Trilby Glover-Jessica,Saidah Arrika Ekulona-Gwen,Darvis (as Saidah Arrika),Alan Rosenberg-Stein,Sterling K. Brown-Rogers,Barry Primus-Dr. Prosky,Melissa Leo-Cheryl Brooks,Alan Blumenfeld-Martin Baum Oleg Taktarov-Yevgeny Mugalat /РОЛЬ: Евгений Мугалат/ Двое немолодых нью-йоркских полицейских ищут серийного убийцу — он убивает только дилеров, сутенеров и насильников, оставляя на месте преступления идиотские стишки. Один из этих полицейских с молчаливого согласия напарника когда-то сфабриковал дело, чтобы засадить в тюрьму негодяя. Похоже, теперь он решил, что может стать выше закона и судить преступников собственным судом.
Третья совместная работа великих актеров Аль Пачино и Де Ниро, после фильмов "Крестный отец II", где у них не было общих сцен, и "Схватка", где их общие сцены все равно не выглядели общими. Оба актера в "Праве на убийство" так или иначе цитируют свои самые известные фильмы. trailer

--------------------------------------------

trailer1 wawa´s voice

...Chanel Coco & Igor Stravinsky / v.o.ROLLE: Sergeï Diaghilev /

Director Jan Kounen Writing:Chris Greenhalgh (screenplay and dialogue) Carlo De Boutiny (adoptation) produced by: Claudie Ossard, Chris Bolzli, Veronika Zonabend, Albina Boeckli, Philippe Delest, Kazutaka Kimori, Yoichi Sakai casting by: Gigi Akoka eurowide film production hexagon pictures filmazure
german & russian voice for Grigori Manoukov FESTIVAL DE CANNES The Official Selection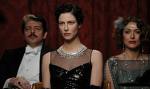 Anna Mouglalis-Coco Chanel,
Mads Mikkelsen-Igor Stravinsky,
Elena Morozova-Catherine Stravinsky,
Natacha Lindinger-Misia Sert,
Grigori Manoukov-Sergeï Diaghilev,
Rasha Bukvic-Grand Duke Dimitri,Nicolas Vaude-Ernest Beaux,Anatole Taubman-Arthur'Boy'Capel,Eric Desmarestz-Le médecin,Clara Guelblum-Milene Stravinsky,Maxime Daniélou-Théodore Stravinsky,Sophie Hasson-Ludmilla Stravinsky,Nikita Ponomarenko-Soulima Stravinsky,Catherine,Davenier-Marie,Olivier Claverie-Joseph,Marek Kossakowski-Vaslav Nijinsky,Jérôme Pillement-Pierre Monteux,Anton Yakovlev-Anton,Irina Vavilova-La gouvernante,Emy Lévy-Fille atelier,Sarah Jérôme-Fille atelier,Pierre Glénat-Barman,Aurélie Le Roc'h-Mme Schmitt,Tina Sportolaro,Secrétaire Beaux,Michel Ruhl-Le baron,Pierre Chydivar-Musicien russe,Agnès Vikouloff-Musicienne russe,Sacha Vikouloff-Musicien russe,Jean-David Baschung-Le médecin,Marek Tomaszewski-Le pianiste,David Tomaszewski-Le premier violon…
"Коко Шанель и Игорь Стравинский" /РОЛЬ: СЕРГЕЙ ДЯГИЛЕВ/ ·Режиссёр: Ян Кунен Продюсеры: Крис Болцли, Клоди Оссар
Композиторы: Жан-Жак Хертц, Франсуа Рой В ролях: Мадс Миккелсен (Игорь Стравинский), Анна Муглали (Коко Шанель), Елена Морозова, Анатоль Таубман, Григорий Мануков

COCO Chanel et Igor Stravinsky

ÄlpliMan or WOLKENboy suisse

★★★★★★★★★★★★★★★★★★★★★★★★★★★★★★★★★★★★★★★★★★★★★★★★★★DEMO

★★★★★★★★★★★★★★★★★★★★★★★★★★★★★★★★★★★★★★★★★★★★★★★★★★DEMO

WALÉRA ´s ★ DEMO:VOIX! STIMME! VOICE! ГОЛОС! hier! ROLLE:Sergeï Diaghilev

video-SOKOleipzig Der AuftragsMord - ROLLE: ANDREIJ IVANOW

DEMO-VOIX!STIMME!Sci-Fi-Horror "Predators" ROLLE: NIKOLAI -"Russischer Schwarznegger"

DEMO-VOIX!STIMME!Thriller,Horror "Chernobyl Diaries" ROLLE: Uri film schauen

DEMO-ГОЛОС! VOIX! STIMME! VOICE Animation "American Dad" ROLLE:SERGEI

DEMO-ГОЛОС! "John Wick Джон Уик" ROLLE: VICTOR in trailer

DEMO-ГОЛОС! "96 Hours - Taken 3" "Заложница 3" ROLLE: OLEG MALANKOV film schauen

DEMO-ГОЛОС! Everest Эверест ROLLE: ANATOLII BOUKREEV trailer

DEMO-ГОЛОС! "Codename U.N.C.L.E." "The Man from U.N.C.L.E." trailer

ROLLE: OLEG (KGB) + russ.coach- role "Illya Kuryakin" Илья Курякин ..the KGB´s best...

DEMO-ГОЛОС! Eisenstein in Guanajuato Que viva Eisenstein! Эйзенштейн в Гуанахуато ROLLE: GRISHA ALEXANDROV trailer "..10 Tage die die Welt...trachnuli..."

DEMO KINOFILM ANIMATION S I N G Путь к славе Зверопой

DEMO-VOICE! KINOFILM "Small Town Killers" Dræberne fra Nibe

ROLLE: IGOR LADPOLNY

DEMO--ГОЛОС! "X-Men: Deadpool" "DEADPOOL" Дэдпул Дедпул

ROLLE: COLOSSUS "PETER" Piotr Nikolaievitch Rasputin

1922

wawa´s face in trailer: 1. 2. 3. 4. 5. 6. 7...

★★★★★★★★★★★★★★★★★★★★★★★★★★★★★★★★★★★★★★★★★★★★★★★★★★DEMO

★★★★★★★★★★★★★★★★★★★★★★★★★★★★★★★★★★★★★★★★★★★★★★★★★★DEMO

VIDEO ONline bis 12.01.2018 ROLLE: JEFIM (KOKAINytch) Die Chefin Endspiel ZDF

-


Tovarisch Thomson

-

SL - PumpGun

JD augeOP

-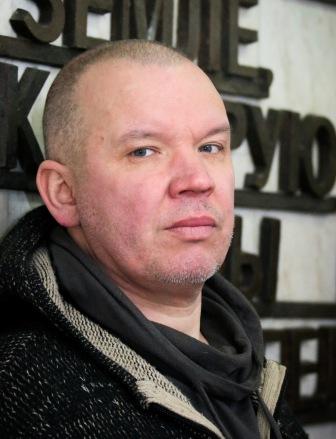 bEz VOyNY otCHISNA

-

KzB

-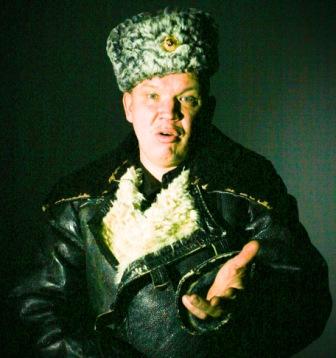 ARMeeeeeee reSMOLENSK

Italien GARDE 2017

2018 MeckVORpomm USEdom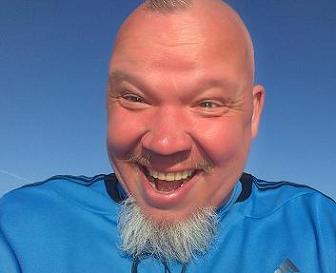 BALtic OSTsee 2018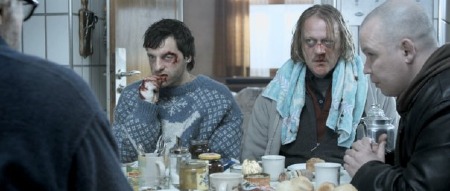 snow...

-

zieglER

---

06

-

2019 utro! situation de matin...

- 2019

- 2019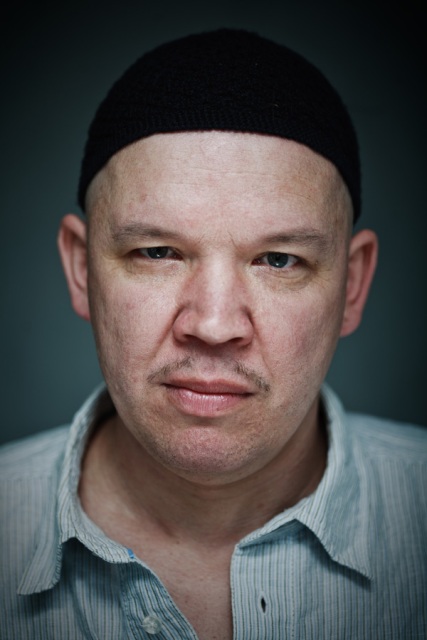 05

-

CH zürich

ещё ВАЛЕРА weiter WALÉRA´s work siehe wiki WWW DEMO video and sound viDEO mÉlange ALLEmand16

NetFlix :"GAWARI, HAWARI!" video

!OSTeurope ARTistry! WWW.walera.EU